May, Macron agree measures to deepen ties between Britain, France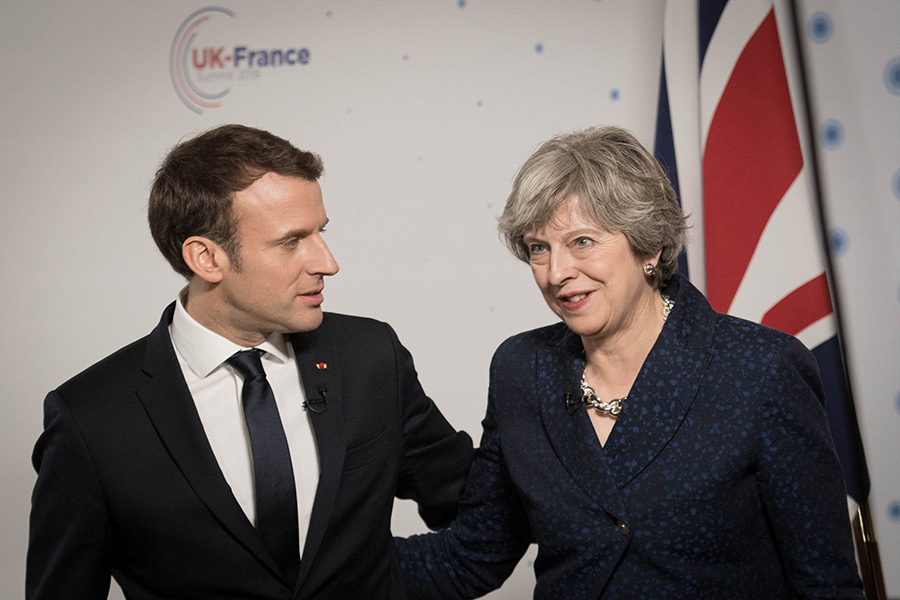 LONDON -- The French president and British Prime Minister Theresa Britain's departure from the European Union should not prevent a high level of cooperation with France, President Emmanuel Macron said Thursday at the end of a British-French summit.
The French president and British Prime Minister Theresa May both spoke after a day of talks and negotiations during which a series of agreements and memorandums of understanding were signed covering a wide range of topics from defense to culture.
Speaking at the Royal Military Academy at Sandhurst, where the summit took place, Macros said he respected the Brexit decision by the British public but regretted it. He also said Britain could not have the same level of access to areas such as financial services once it left the EU.
He said he is not aiming to punish Britain, adding: "The choice is on the British side. If you want access to the single market, be my guest."
There may be some difficulties in the short term but the relationship will remain deep between the two close neighbors, Macron said.
May said she believed it is in the interest of both Britain and the EU to continue to have a good economic partnership with Britain.
"We will be looking for a deep and special partnership for the future," she said, referring to the upcoming negotiations with Brussels on a future trading relationship.
Both sides agreed to British-funded improvements to border security along the French coast at Calais to deter migrants' intent on reaching Britain.