Virtually brilliant side of sci-fi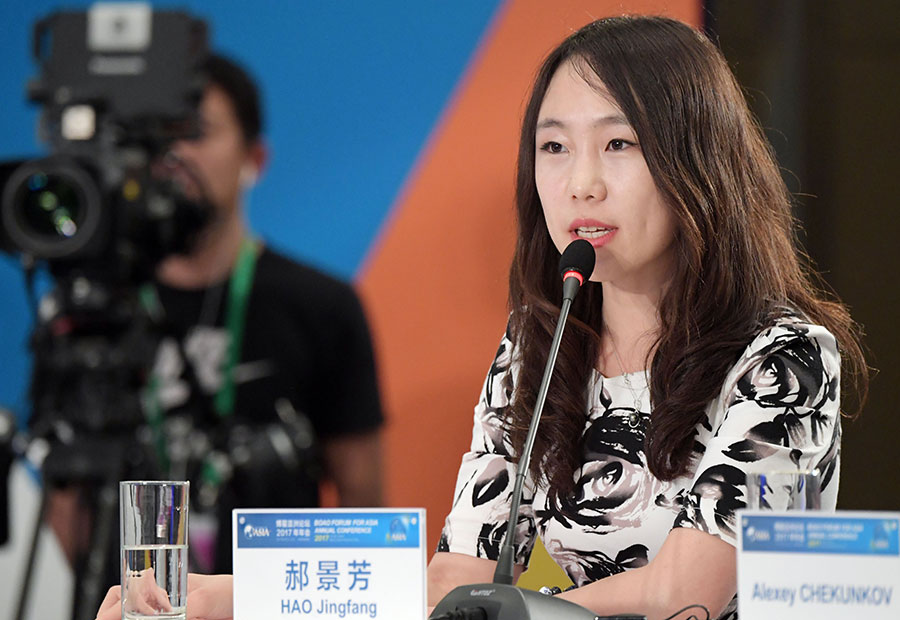 or Hao Jingfang, winner of the 2016 Hugo Award for best novelette, shifting roles is routine. She is an economist, an author and a mother.
"I've had a wide variety of interests since childhood. I've got used to doing different things," says the 33-year-old.
Although she's an established science-fiction writer by now, she's never thought of quitting her job as an economic researcher at the government-sponsored charity, the China Development Research Foundation. Based in Beijing, the work gives her the opportunity to meet many interesting people, she says.
Hao gets the time to write only after her regular working hours, which means sleeping less at night.
Her latest book, The Other Shore for Humans, which was published in November by China Citic Press, is an anthology of six novelettes on artificial intelligence and two scientific articles on the issue.
"It mainly deals with the relationship, including the conflict, between humans and AI," says Shen Chan, the book's editor.
"It will guide the readers to think about our great advantages as people and what we most value."
Hao is planning a new novel on the origins of civilizations. She says sci-fi will be her focus in the future as well, but she will also explore "realistic writing".
"I like to imagine a different world, and that's the charm of sci-fi. But I don't like to read sci-fi that only depicts a purely imagined world with no connection to reality.
"Daily life has always been an important inspiration for my writing," Hao says, adding that the characters in her award-winning Folding Beijing novelette were developed from people she met.