Workers complete 16 km tunnel on Sichuan-Tibet RR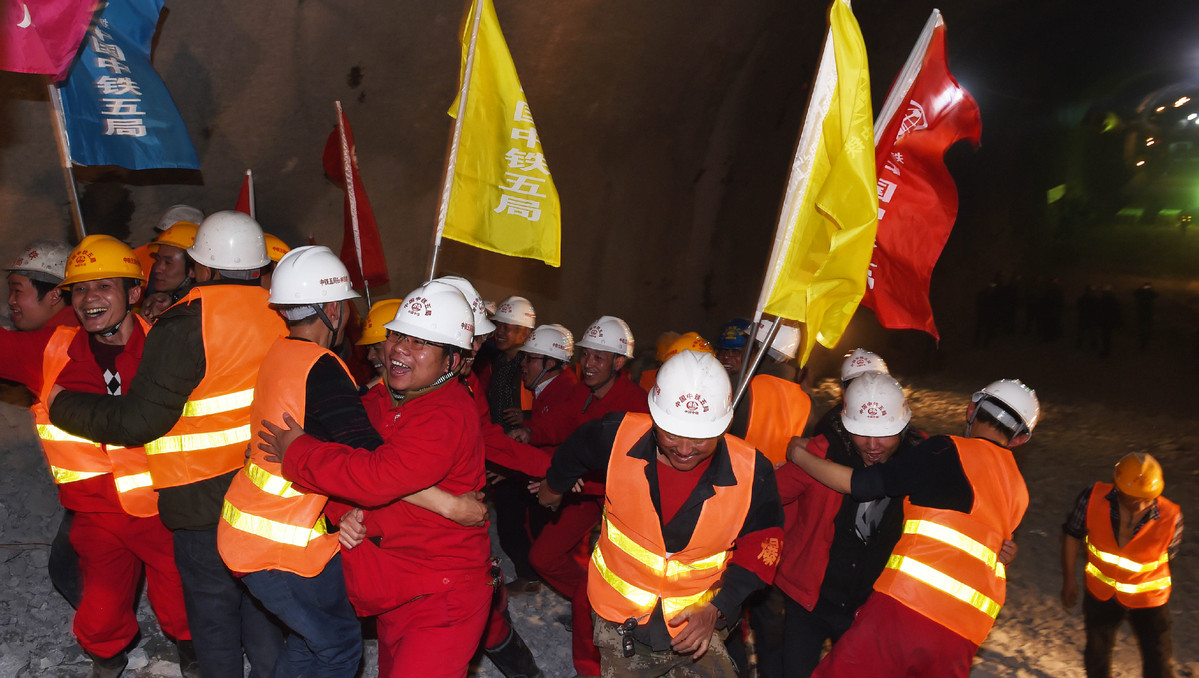 Sangzhuling tunnel, the first super long tunnel on the Sichuan-Tibet railway, was completed on Wednesday, China News Service reported.
The total length of the tunnel is 16.449 kilometers. The maximum rock temperature inside the tunnel is 89.9 C, the highest temperature encountered during any railway construction in China, making it difficult to tunnel through.
Sangzhuling tunnel is one of the most important engineering projects of the Sichuan-Tibet railway, which is one of the five railways that connect Southwest China's Tibet autonomous region to the rest of the country.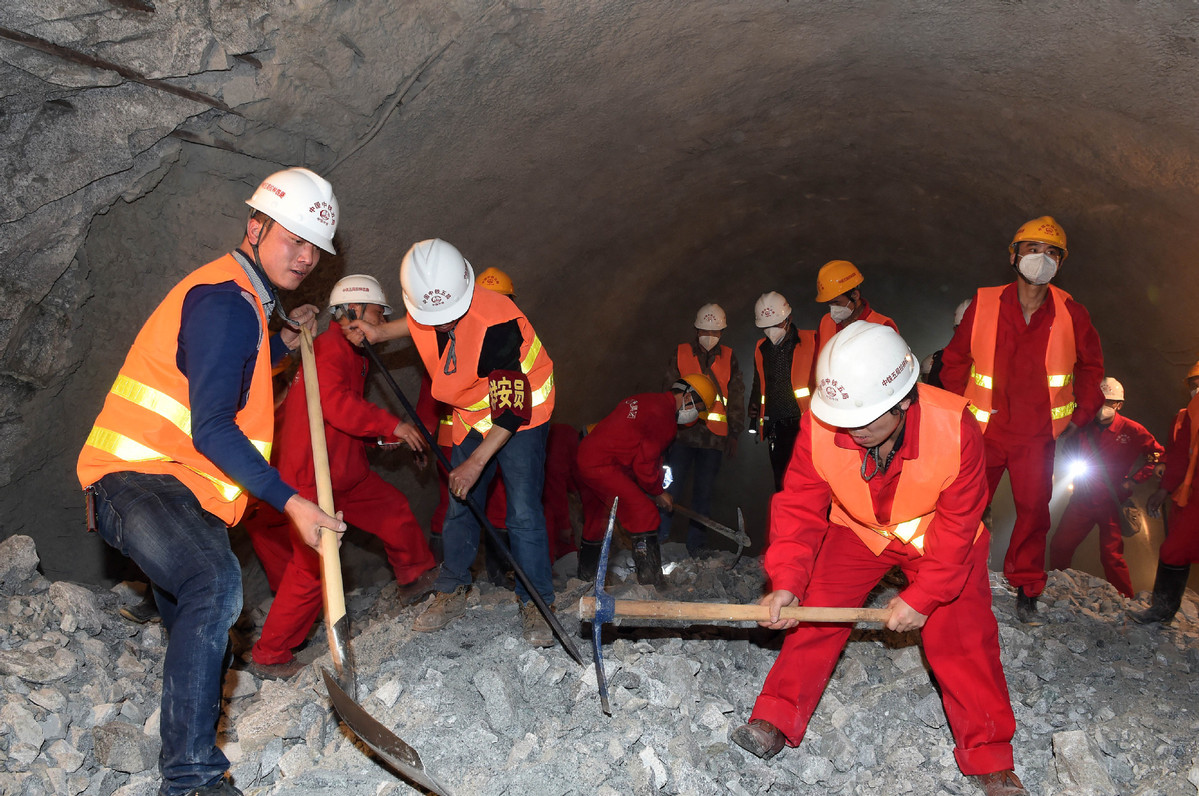 Located in the canyon area of Shannan city in Tibet, the tunnel took 1,125 days and more than 1,200 construction workers to build since work began in December 2014.
During construction, workers had to overcome challenges of high temperatures and strong rock bursts, a spontaneous, violent fracture of rock that can occur in deep mines. With an ambient temperature of 56 C, those on the job couldn't work for more than two consecutive hours. They also experienced more than 16,000 rock bursts.
According to project manager Zhu Xuren and team eader Li Chuanhai, the construction team took several safety measures, such as accelerating ventilation, setting up an automatic and high-pressure sprinkler system, and placing ice inside the tunnel.
Qiu Weiyi contributed to this story.