New Year recognition proposed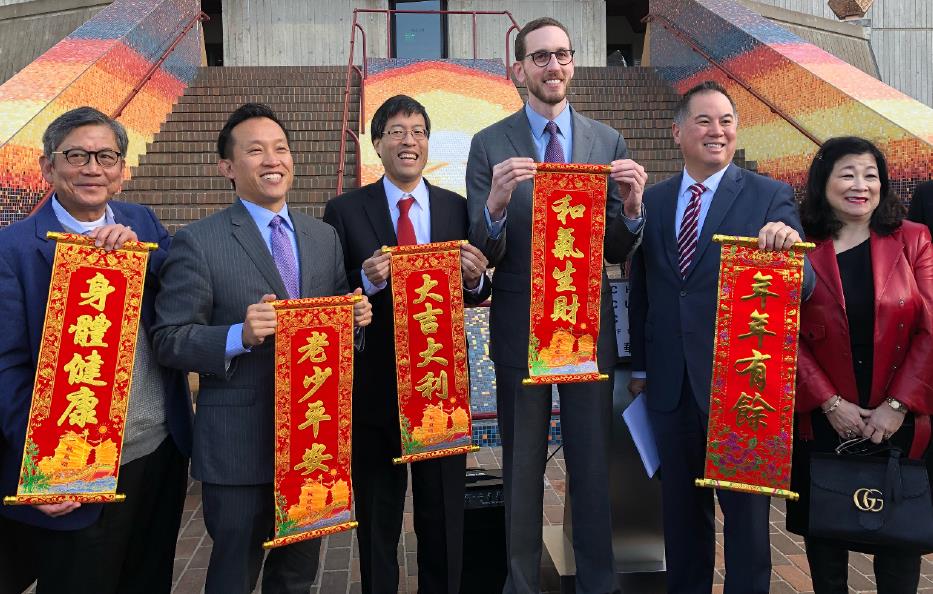 California state senators Scott Wiener and Richard Pan have recently introduced a new bill to officially recognize Lunar New Year and encourage awareness of the day's cultural significance to people of Asian descent in the state.
Senate Bill 892 designates Lunar New Year a day of special significance in California and requires the governor to honor Lunar New Year annually.
The bill also encourages all public schools and educational institutions to conduct exercises recognizing the traditions and cultural significance of Lunar New Year, the contributions of Asian and Pacific Islander Californians to the state and any local festivities and celebrations for the occasion.
"Lunar New Year is an incredibly important day for so many communities in California," said Wiener, lead author of the bill. "In San Francisco, our Asian and Pacific Islander cultures are the center of a world class Lunar New Year celebration that draws people from all over the state and country."
Lunar New Year falls generally on the second new moon following the winter solstice, which is on Feb 16 this year. Lunar New Year is celebrated by millions of people at community events across the state.
Wiener said officially recognizing Lunar New Year and embracing the state's rich cultural history is a major step forward, particularly at a time when immigrant communities seem to be under attack.
"California's rich heritage is celebrated by recognizing the cultural events of our diverse population," said Pan, co-lead author of the bill and the first Chinese-American senator to represent the Sacramento region.
Pan said Asian Pacific Islander communities have been in California for over 150 years — Chinese immigrants came to build the trans-continental railroad and Japanese and Pilipino immigrants grew farms and small businesses.
"Our cultural tradition has been an important part of the state, but the state as a whole has not necessarily recognized it," said Pan.
San Francisco is among a few jurisdictions in California that have already designated Lunar New Year as an official school holiday. The state board of education recognized Lunar New Year as a festival of special relevance in its third grade curriculum in 2016.
The Lunar New Year celebration in San Francisco Chinatown is considered the oldest and the largest of its kind outside of Asia and dates back to the 1860s. The Chinese New Year Parade is ranked among the top ten parades in the world.
"This bill emphasizes teaching the cultural significance of the holiday," said assembly member Phil Ting, another co-author of the bill. "In San Francisco, it isn't just to have a holiday, but that its cultural significance is talked about at each school in the district."
"We will ensure this is not just happening in San Francisco, but in California as well," he said.