China's first 20,000 TEU container vessel ready to sail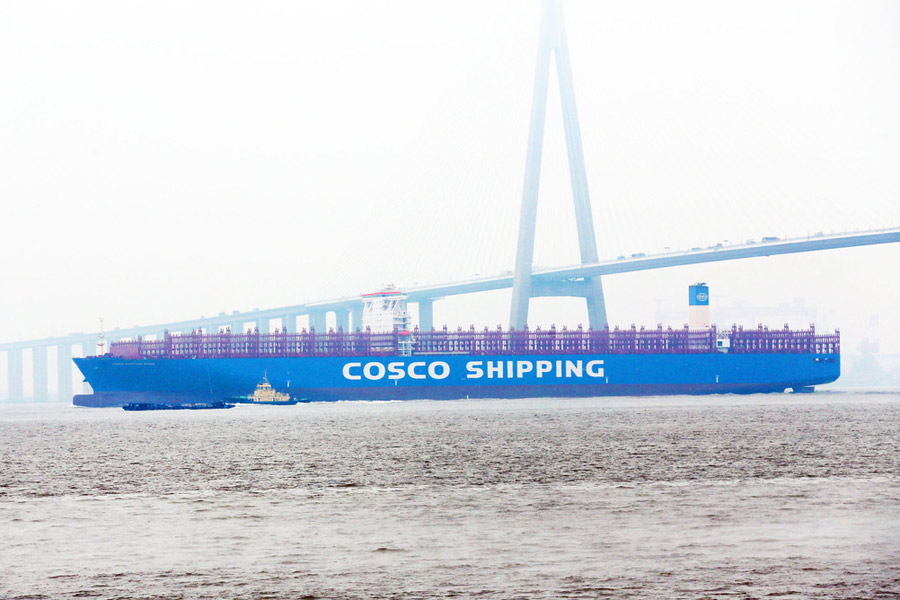 China's first 20,000 TEU container vessel with independent intellectual property rights was named and delivered in Nantong city, East China's Jiangsu province, on Tuesday.
The delivery time set a new record by the largest container vessel in the country.
The "Cosco Shipping Aries", named by Nantong Cosco KHI Ship Engineering Co, Ltd, is 400 meters long, 58.6 meters wide, 30.7 meters deep, with the maximum load of 197,000 tons. The deck area is even larger than the four standard soccer stadiums.
With green-oriented design concept, the ship is equipped with smart ship efficiency system, which boasts strengths such as low oil consumption and large loading capacity.
As one of the longest ships in the world, it is known as "Sea Castle". The ship will travel on the route from Far East to Northwest Europe on Jan 19.