Secessionist's absurd suggestion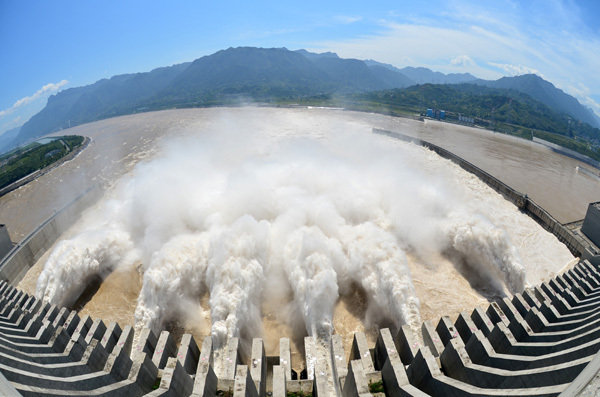 If he is not insane, then Peter Su, a senior researcher with Tamkang University's Center for Advanced Technology, must harbor the malicious intention of sowing the seed of enmity between Chinese people across the Taiwan Straits by suggesting that Taiwan might blow up the Three Gorges Dam with medium-range missiles.
Speaking at a recent forum on Taiwan's defense strategies, he suggested the island procure 1,000 medium-range missiles, which he said would enable it to also seal off about 30 airbases of the People's Liberation Army.
What an idiot! No wonder such rhetoric was immediately denounced even by many people on the island as absurd, inhuman, insensible and ridiculous.
It is the pro-independence atmosphere that Taiwan leader Tsai Ing-wen has fostered by not recognizing the one-China principle and estranging the island from the mainland that has brewed such ludicrous notions.
Although military means is the last resort, the mainland cannot rule out this option if such words mean the secessionists on the island are becoming bold enough to take substantial steps in the direction of "independence".
However, the reunification of the island by peaceful means is what the mainland hopes for and what those patriots on the island have been making the utmost endeavors to achieve.
Sober-minded people should be sensible enough to know that military confrontation is not in the interests of the Chinese people on both sides of the Straits. They should therefore do whatever they can to promote the communication and exchanges between both sides, and thus pave the way for the final peaceful reunification of the island with the motherland.
By suggesting the use of medium-range missiles to blow up the Three Gorges Dam, a non-military target, Peter Su has gone too far and shown no respect for the interests of people across the Straits. With such thinking, he has revealed to what lengths the secessionists on the island would go if they mustered enough courage to try and materialize their dream of making the island an "independent country".