EU needs to do good homework to attract more Chinese visitors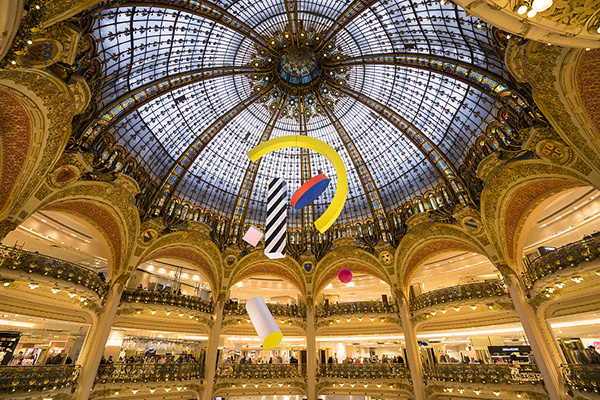 China and the European Union are scheduled to launch the "Year of Tourism" in Venice this week in a bid to further accelerate the two-way flow of travelers and boost their respective tourism sectors.
Europeans find the tourist sites in China as fascinating as the Chinese find the European destinations attractive. The countryside life, cultures, music, arts and cuisines in Europe attract Chinese tourists like magnets, especially the expanding Chinese middle class, which as some figures indicate, has already surpassed the population of the 19 eurozone countries.
The outbound Chinese tourists, due to their competitive purchasing power and expansive leisure demands, will surely help boost Europe's steadily recovering economy. Tourism, in fact, accounts for nearly 10 percent of the EU's total economic output.
The decision to launch the "Year of Tourism" is a welcome move, as the two-way flow of tourists could lead to positive, long-term changes. For example, apart from Chinese students seeking higher education, there are more than 50,000 Chinese boys and girls studying in the United Kingdom's primary and secondary schools. And many more Chinese tourists are likely to follow the trend of sending their children to Europe for education. Also, some travelers could decide to invest in Europe after enjoying their holiday there.
Although a rising number of Chinese have been bitten by the travel bug, many preferring to visit EU countries, they generally believe Europe is becoming relatively unsafe due to two factors. First, since 2015, the frequent terrorism attacks in some parts of Europe have frightened them. And second, in Paris, Brussels, Amsterdam, Rome, and even London and Berlin, Chinese tourists have been targeted by cheats and thieves. Such incidents have occurred even in some decent hotels, and the local police have not been able to solve most of the cases.
It is very important to ensure the safety of tourists if a country wants its tourism sector to flourish. In this digital era, the victims of such incidents can easily share their miserable experiences with the rest of the world if the cases are not solved, and unwittingly damage the reputation of the destination. In fact, some Chinese are giving a second thought to visiting such places before finalizing their travel plans for Europe.
While many European cities have failed to improve their security network and promise tourists complete safety, the Czech Republic has deployed a rising number of police officers in plainclothes in scenic places to provide better protection for tourists. That has helped increase the number of Chinese tourists to the country in recent years.
More important, if the EU countries want to attract more Chinese tourists, they must realize that most Chinese people are quite savvy at using digital devices, especially their smartphones. Most of the Chinese tourists use mobile payment apps instead of credit cards, which most Europeans still rely on. And they use smartphones to book tickets and accommodations, as well as to remind them of their schedules. The EU countries could use this as starting point to prepare their tourism sectors for the rising influx of Chinese tourists. Free wifi would be welcome in the hotels and restaurants, as well as on trains, coaches and cruise ships.
For years, Chinese tourists have been adjusting to the "European way" when visiting European countries, especially in hotels. Offering free wifi and recharging facilities for smartphones and other devices would attract more Chinese travelers, especially to those who forget to carry their cables. The facilities will also help travelers to share their experiences, photographs and even tips on social media platforms, thus giving free publicity to a destination.
Perhaps granting longer-term visa-for five or 10 years-will be an added bonus for travelers, and help Europe to attract more Chinese tourists.
The author is deputy chief of China Daily European Bureau. fujing@chinadaily.com.cn