Pen pals from Belarus, China, 'reunited' after 55 years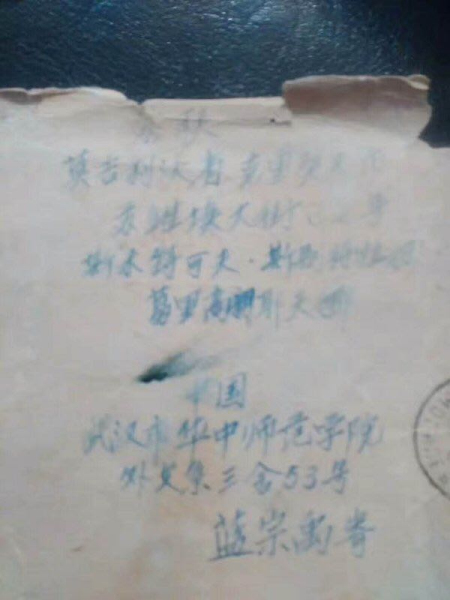 A friendship across borders lost for 55 years was recently revived, thanks to alumni from Central China Normal University, whose joint efforts helped a Belarusian woman find her former pen pal in China in just two days.
It all started when one of the woman's family members asked a Chinese overseas student to find her former pen pal, Lan Zongyu, who studied at what was then Central China Normal College in the early 1960s.
In her recollections, Lan first reached out to her via letters, and they wrote to each other every two to three months for three straight years. They had written about 15 letters to each other, but the correspondence ended in 1963.
The news spread quickly when a friend of the Chinese overseas student posted on Weibo that the Belarusian woman was looking for her old friend, and the university and its alumni helped by posting the information online.
Based on some old pictures of Lan's, and through the search efforts of the alumni, Lan finally got in touch with his former pen pal, and took some new pictures of himself for his old friend.
Zhu Fangjie contributed to this story.