Girl's woodcraft startup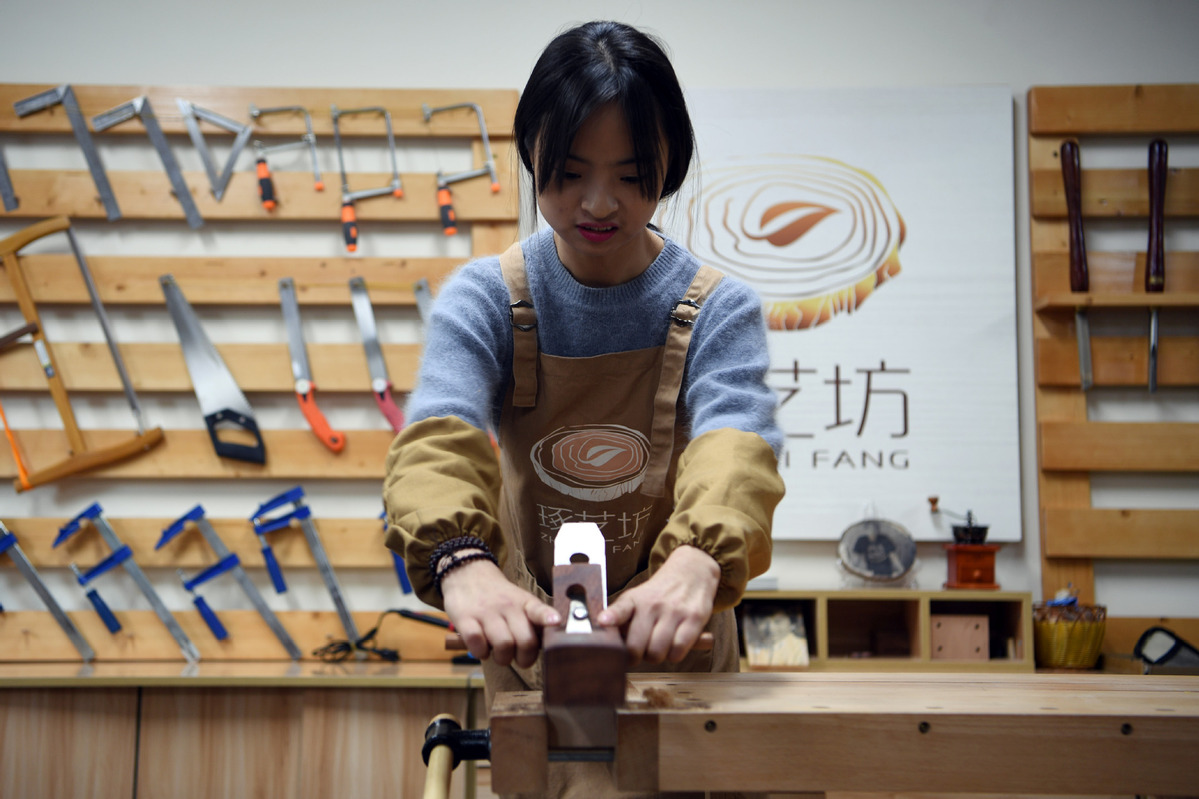 Song Lele, a 23-year-old girl, chose to start her own business instead of doing preschool education, her undergraduate major.
"The decision was made out of careful consideration, which is based on my hobby since childhood", said Song.
After graduation, Song Lele traveled several cities to learn the skills of wood crafts and started her workshop back in her hometown, Lanzhou. People can make wood crafts with the instruction of Song Lele, using the tools and materials provided in the workshop.
The crafts can be taken away once finished by the customers. With more and more people come here to experience the fun of wood crafts making, Song has an income of nearly 10,000 yuan ($1,548) every month.