Moon's approval rating rises after inter-Korean talks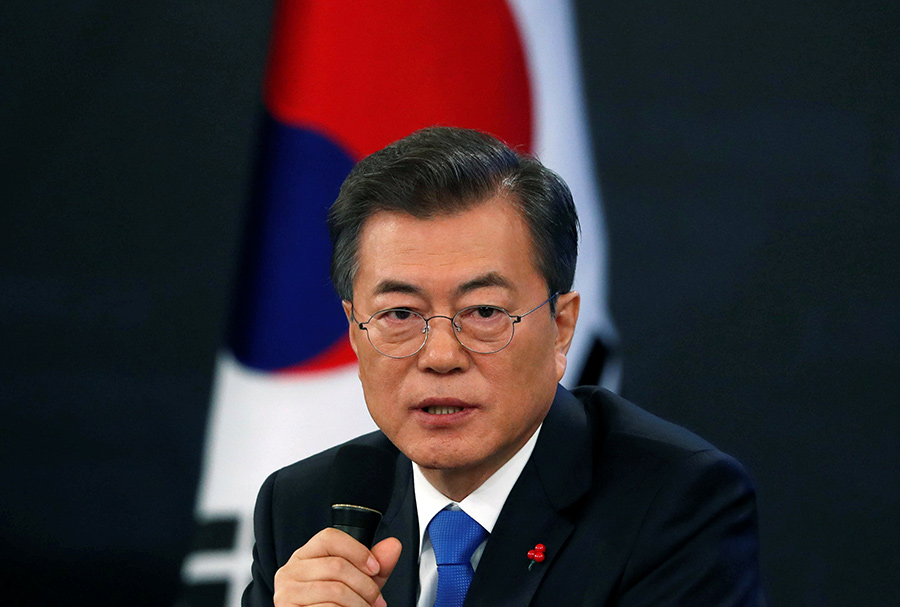 SEOUL -- The approval rating of Moon Jae-in, President of the Republic of Korea (ROK) rose this week after the country's high-level talks with the Democratic People's Republic of Korea (DPRK) raised hope for a thaw in inter-Korean ties.
According to the Gallup Korea survey released Friday, support for Moon gained 1 percentage point over the week to 73 percent this week.
It was based on a poll of 1,006 voters conducted from Tuesday to Thursday. It had 3.1 percentage points in margin of error with a 95 percent confidence level.
Stronger support for Moon came after the ROK and the DPRK held the first high-level talks in about two years Tuesday and agreed to hold a separate dialogue to ease military tensions on the Korean Peninsula.
The DPRK agreed to send its high-ranking delegation and athletes to the ROK-hosted Winter Olympics set to run from February to March.
Moon's ruling Democratic Party kept its top post with 46 percent in support scores, followed by the main opposition Liberty Korea Party with 11 percent and the minor conservative Righteous Party with 6 percent.
The minor progressive Justice Party won 5 percent of support, and the centrist People's Party gained 4 percent.