Travel agencies report upsurge in ticket bookings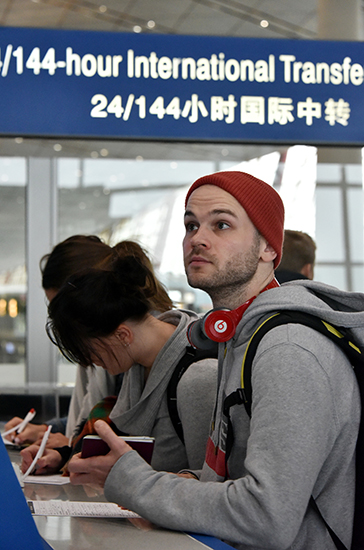 The 144-hour visa-free entry policy - for nationals with eligible travel identification and reserved tickets from 53 countries - is already producing strongly positive results.
Bookings of tickets to scenic spots in Beijing, Tianjin and Hebei have grown by 30 percent since the policy was launched on Dec 28, China's biggest online travel agency Ctrip reported.
In addition, bookings for surrounding hotels have also witnessed more than 20 percent in growth since the initiative was rolled out.
"The move will significantly benefit the tourism industry, especially because Beijing, Tianjin and Hebei abound in tourism resources," said Peng Liang, director of Ctrip's public relations department.
The Beijing Municipal Commission of Tourism Development is already working on new and improved tourism products with major travel operators, including Ctrip, the China Youth Travel Service and Beijing Caissa International Travel Service Co.
The products will cover among other things cultural heritage, traditional Chinese medicine, meetings, conventions and exhibitions across the three regions, according to the Beijing tourism commission.