New start of strict Party governance
Since the Party's 19th National Congress in Oct, the CPC Central Committee with Xi Jinping as the core has taken a series of steps to govern the Party strictly, showing its clear attitude and resolute will.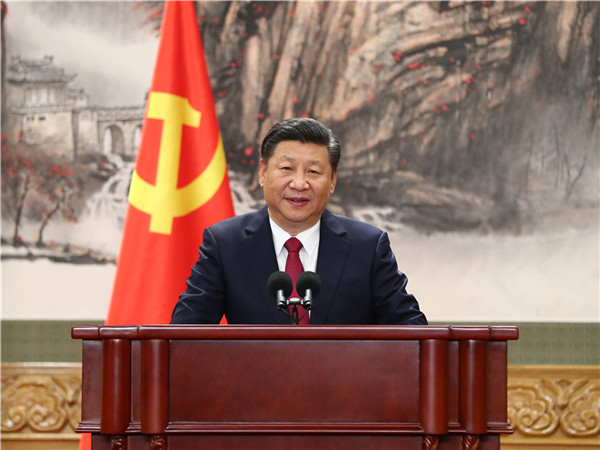 1. Oct 25, the Party's new central leadership meets the press
"We must continue to rid ourselves of any virus that erodes the Party's fabric, make great efforts to foster a healthy political environment of integrity, and generate waves of positive energy throughout our Party," Xi Jinping, general secretary of the Central Committee of the Communist Party of China, said.
"Exercising full and rigorous governance over the Party is a journey to which there is no end. We should never entertain the idea of taking a breather or halting our steps," he said.
2. Oct 27, the new Political Bureau's first meeting
The 25-member Political Bureau of the CPC Central Committee reviewed two documents. One was about strengthening the Party's unified leadership, while the other was about revisions to details of rules on implementing the Party's eight-point frugality code.
The statement after the meeting pointed out that the Party's 19th National Congress made new arrangements for maintaining strict discipline, and the eight-point code made five years ago must strictly be followed to ensure that the Party has close links with the people.