Resilience of real estate sector is not just of its own making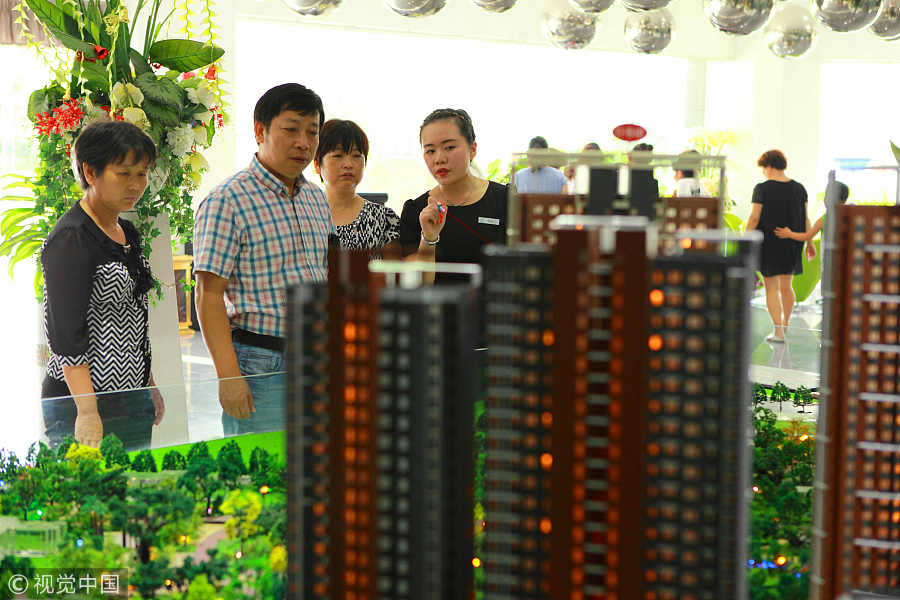 BY TUESDAY, all the 31 major listed real estate enterprises in China had published their sales performance for 2017, showing their combined annual turnover was 3.38 trillion yuan ($519 billion), soaring 54 percent year-on-year. Guangming Daily commented on Thursday:
The dramatic rise in housing sales last year is beyond the expectations of many, given that it coincides with "the harshest controls" on the market, which have created the illusion that the property market is struggling for survival in a cold winter.
But the fast growth of the real estate sector is evident from the performance of these real estate enter-prises, and it is also verified by the rapid rise in government revenues from land sales. The governments of 300 cities pocketed a total of 4.01 trillion yuan from the land sales last year, 36 percent more than 2016.
Society holds a complicated, if not self-contradictive, attitude to the real estate industry, attributing the exorbitant home prices in big cities to it, while admitting that the sustainable development of the housing industry, which is related to quite a few upstream industries, is indispensable to the health of the national economy.
The robust growth of the property market last year is, again, testimony to the unusual tenacity of the real estate industry, which has managed to keep a precarious balance between bubbles and bankruptcies for more than a decade. In the competitions for both land and financing, there are only winners and losers, no real estate enterprises are simply surviving.
But it is unrealistic to credit the tenacity of the industry to itself, without considering the government's responsive macro-control policies, which always support the development of the industry so that it is favorable to the health of the national economy.
The central government's flexible macro-control policies are expected to continue this year, with the aim of keeping the market rational, while striving for economic restructuring, industrial upgrading and government reform.
Most Viewed in 24 Hours
China Views