First donations sent to 'Snowflake Boy' school
Share - WeChat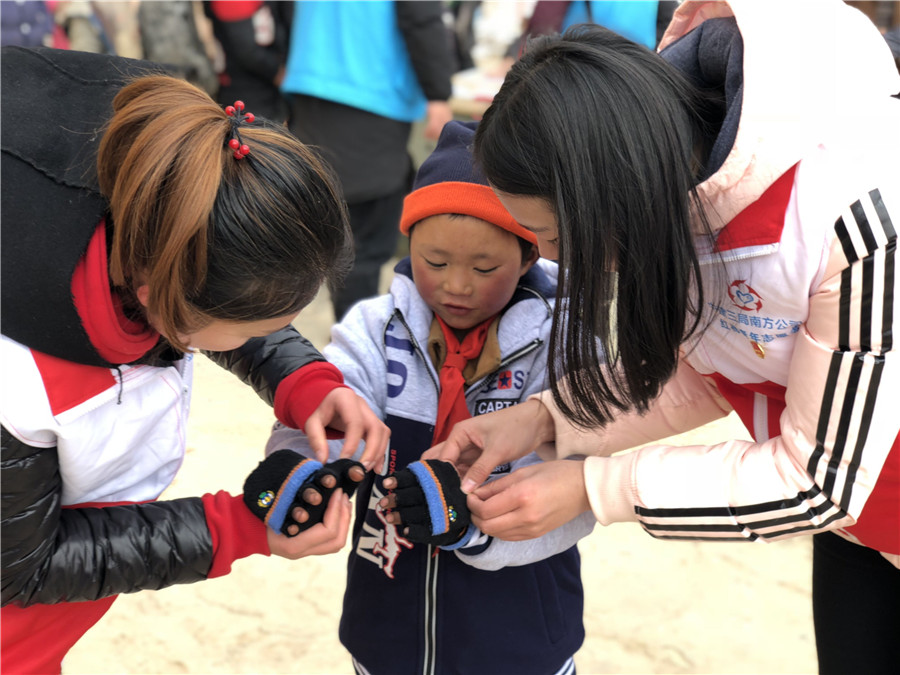 A donation of 100,000 yuan ($15,362) was sent to Zhuanshanbao Primary School in Zhaotong, Yunnan province Wednesday after images of "Snowflake Boy" Wang Fuman drew widespread attention to children from poor rural families.
In the pictures, taken by his teacher, Wang arrived at school with a head full of icicles after walking more than 4 kilometers through freezing weather.
Local government, along with volunteers, reached out to the school and distributed the first batch of winter subsidies to the 81 students.
Wang's father has also received a job in his hometown from China Construction Third Engineering Bureau Co Ltd.
Now total donations have reached more than 17 million yuan ($2.61 million), and the charity fundraising is still ongoing.