Mobile phone addiction gets more serious
Many people are addicted to mobile phones, as smartphones are increasingly occupying people's time, according to a 2017 survey of China's mobile phone users by Deloitte, Chinanews.com reported. About half the users surveyed believe their partners use mobile phones excessively.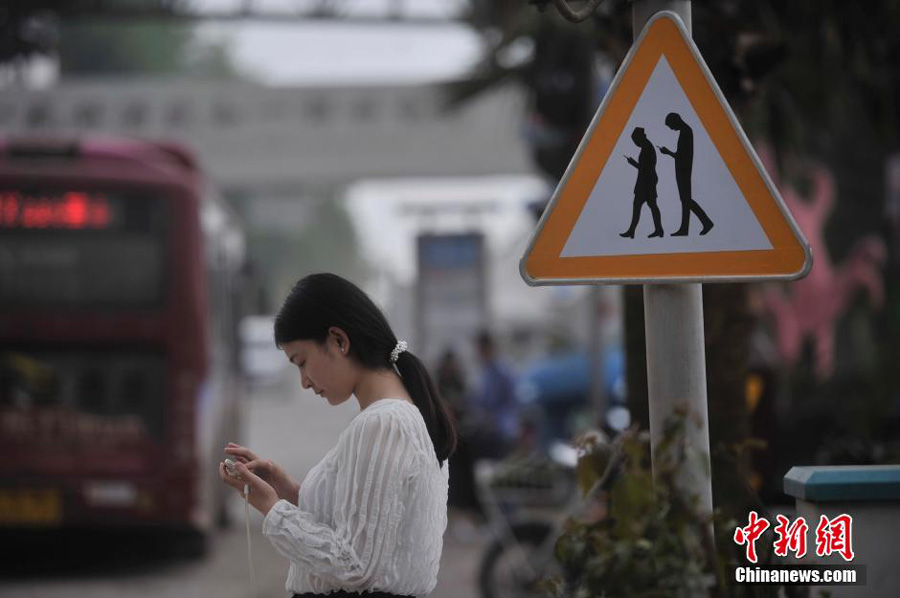 In the survey, people who check their phones over 50 times a day are defined as "severely phone-addicted", and those who do so no more than 50 times per day are defined as "mildly phone-addicted" in order to describe their level of phone usage.
Across different age ranges, the proportion of severely phone-addicted individuals is 29 percent among 18- to 24-year-olds, 30 percent among 25- to 34-year-olds, 23 percent among 35- to 44-year-olds, and 18 percent among 45- to 50-year-olds.
Regarding attitudes toward family using smartphones, more people believe they (51 percent) or their partners (47 percent) use phones excessively, while fewer people think their children (30 percent) and parents (15 percent) use phones too much.
According to the survey analysis, the main reason why young people are more likely to be addicted to mobile phones is that they are living in an era where smartphones can take care of everything. Many needs in daily life - such as entertainment, consumption and communication - can be met by smartphones.
The survey shows that social apps are most frequently used. Ninety-three percent of respondents say they use WeChat every day, and 77 percent and 56 percent use QQ and Sina Weibo every day respectively.
The reason why social apps dominate is they are not just tools to communicate with friends. For instance, users can take advantage of additional services provided through these apps such as payment, work, phone games and news feeds.
There's also fierce competition among smartphone apps. The survey indicates that 62 percent of the respondents install less than 20 apps on their phones due to insufficient need and storage space.