'Shanghai flavor' sweeps New York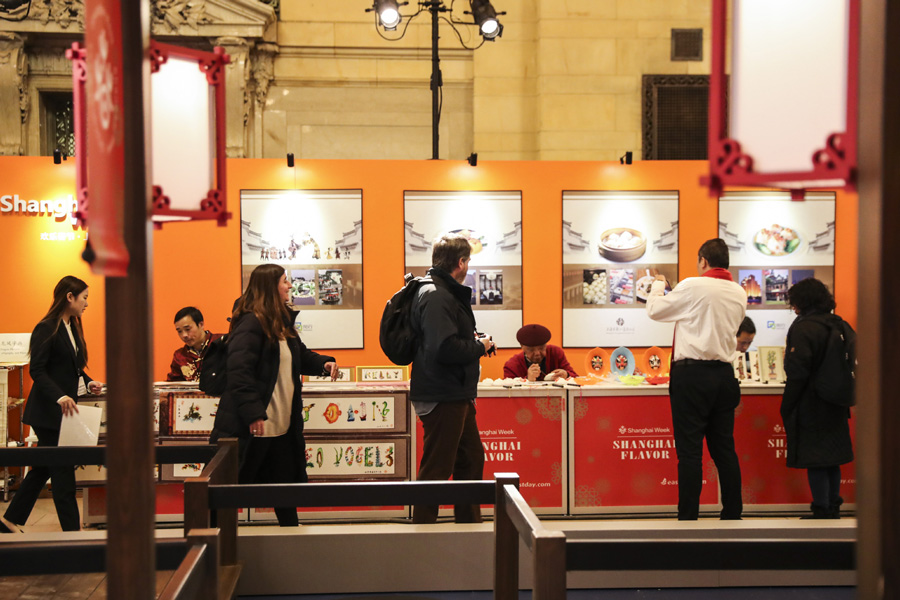 "Happy Chinese New Year-Shanghai Week" kicked off in New York on Jan 9.
Since 2010, the "Happy Chinese New Year" cultural activities have gained great popularity.
Exhibitions featuring "Shanghai elements" are highlights this year, including "Shanghai Film Week", "Shanghai Flavor-Exhibition of Intangible Cultural Heritage in Shanghai" and "Fascinating Shanghai" photo exhibition.
The exhibitions will run until Jan 12.