Empathy and tough measures underpin poverty relief efforts
Share - WeChat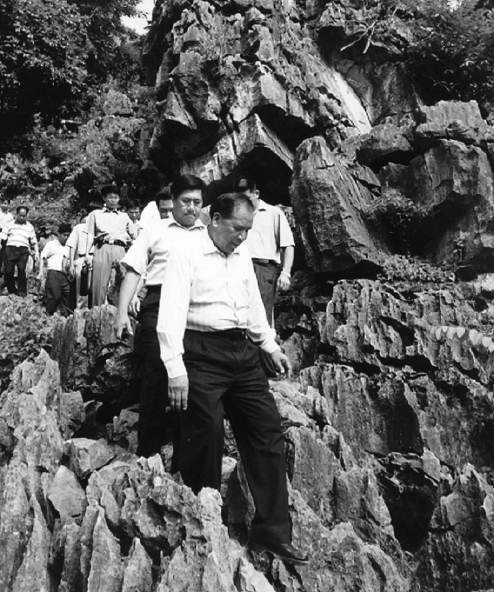 Last month, 77-year-old Chen Kaizhi made his 101st trip to Baise, Guangxi Zhuang autonomous region, to carry on his 21 years of poverty relief efforts in the city.
Chen first visited in 1996. Then executive vice-mayor of Guangzhou, Guangdong province, he was tasked with helping Baise in its poverty relief work, following the central government's decision that the more developed eastern part of the country should support the underdeveloped western part.
"It was like a different world," Chen said.
Back then, Baise, which was suffering from rocky desertification, was one of 18 poverty-stricken areas in the country. About 1 million of its 3.57 million residents had no access to roads, 800,000 did not have a secure water supply, 600,000 lived in extreme poverty, 200,000 lacked basic living conditions and 36,000 children were out of school.
"Most villages had no power supply, or road. Let alone TV or newspapers. They were so out of touch with the outside world that they had little concept of time. Many families lacked three or four months of food in a year," Chen said.
Chen began by conducting a series of field studies in Baise, often catching early planes from Guangzhou to Nanning, the capital of Guangx, on Friday morning and returning on Sunday night to carry on his work as vice-mayor on Monday morning.
Then he and his colleagues came up with a plan-they would relocate people in extreme poverty, export labor to the Pearl River Delta in Guangdong, train grassroots government officials in Baise about poverty relief, enact economic and trade cooperation, and get dropouts to go back to school.
As a result, jobs for hundreds of thousands of laborers were found in Guangdong, more than 500 Guangdong-invested firms set up operations in Baise and more than 40,000 people in the Dashi Mountain area were settled in six immigrant zones in Baise.
Water and power are now available and all villages have roads. Baise has a high-speed railway station and nine of the 12 counties are already connected with freeways. Freeway construction is under way in three other counties.