Freezing cold turns primary school student's hair white
Share - WeChat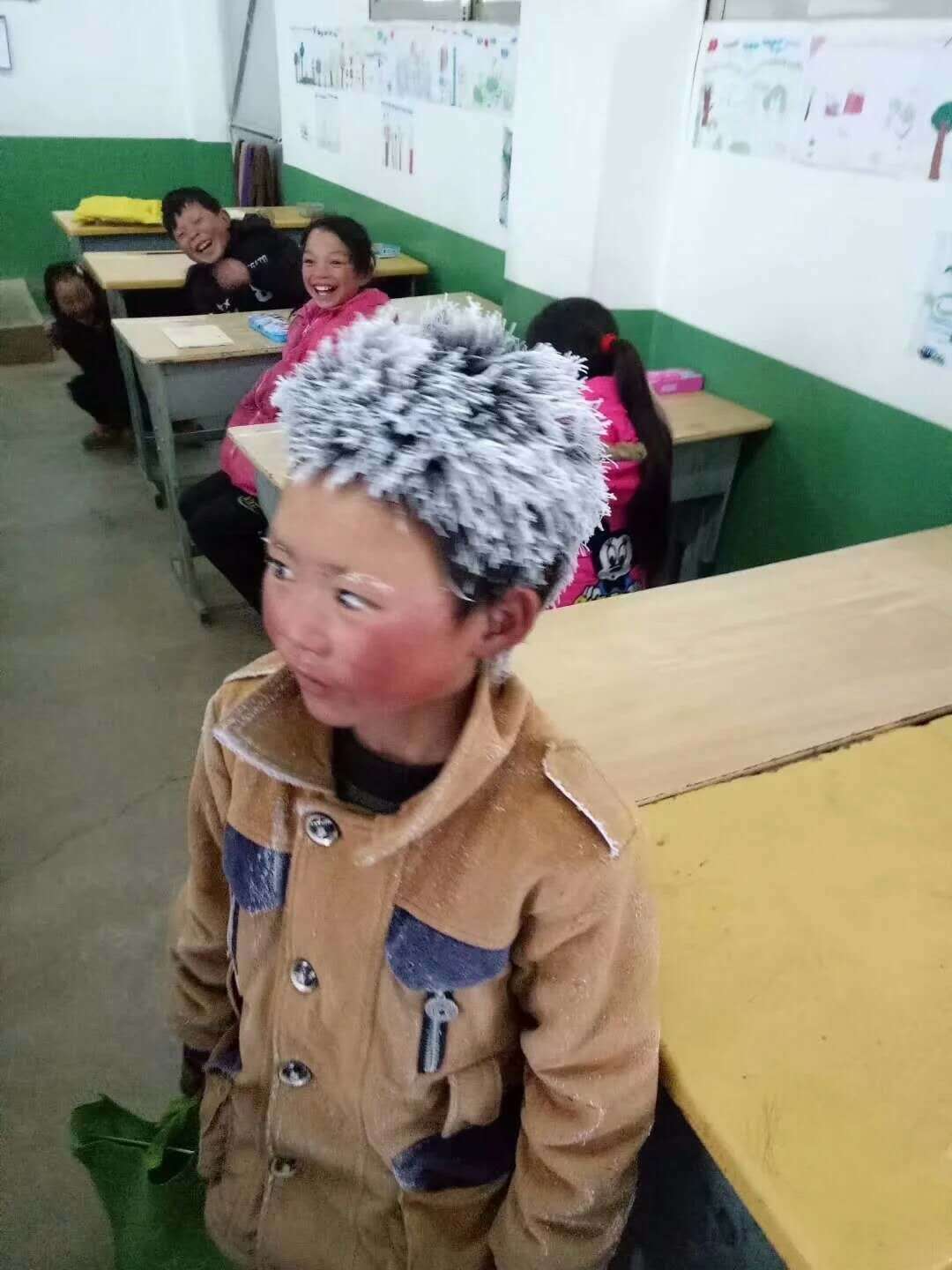 A picture of a young boy with his hair frozen went viral and attracted thousands of people's attention Tuesday.
In minus 9 degree temperature, the grade three primary school student walked over one hour, 4.5 kilometers, to reach his Zhuan Shan Bao Primary School of Xinjie County, Southwest China's Yunnan province. When he arrived at the school, his hair had turned all-white due to the cold.
After his principal posted the pictures online, many people expressed desire to help the left-behind child. "All the sufferings that you are undergoing now will enlighten your future road," a net user said.