Autonomous vehicles to hit the road in cities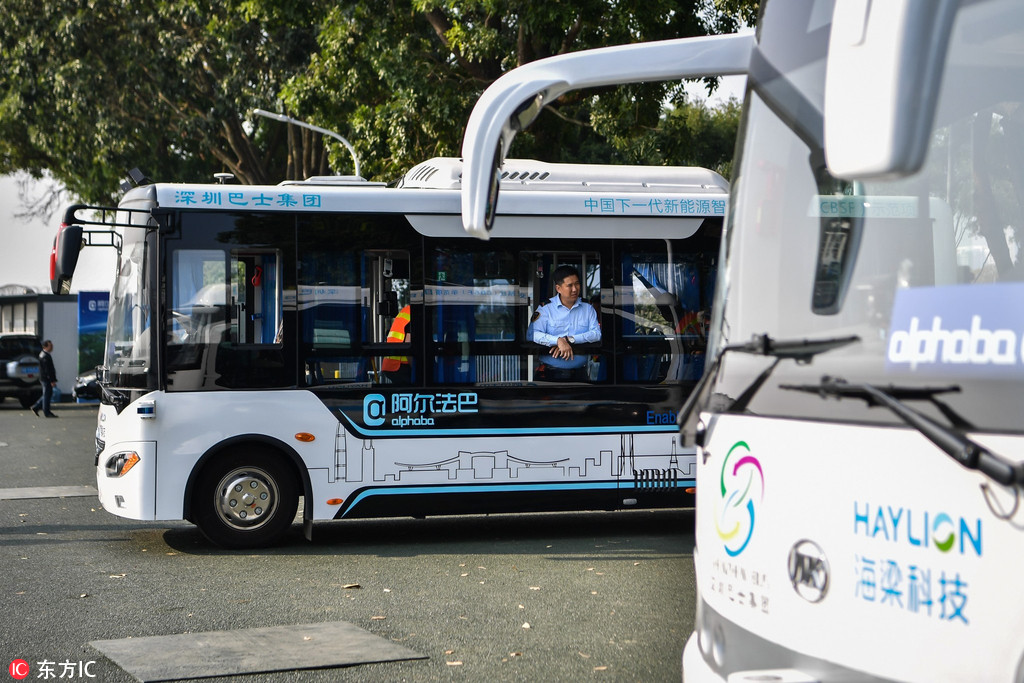 Self-driving has come under the spotlight in China after several cities have endeavored to promote the development of autonomous vehicles, Chinanews.com reported on Friday.
Beijing announced Jan 3 the launch of China's first road section for testing autonomous vehicles. In addition to the testing zone, the city will also upgrade road infrastructure, signs and markings to facilitate and identify self-driving vehicles.
The capital city is not the only trailblazer, as Shanghai, Shenzhen and Chongqing have also tested the waters in this respect.
Back in June 2016, Shanghai became the first Chinese city to pilot intelligent connections and self-driving, as the enclosed testing area at the China National Intelligent Connected Vehicle (Shanghai) Pilot Zone was inaugurated in the city's Jiading district.
Shenzhen Bus Group started to test buses equipped with intelligent driving systems in Dec 2, 2017. Also in December, Chongqing's Economic and Information Technology Commission announced the creation of an all-around intelligent-connected vehicle testing zone in three phases.

However, the question remains whether it is legal to autonomously drive on the road. Self-driving is beyond the scope of the Road Traffic Safety Laws, which stipulate that automobiles must be driven by qualified drivers. Besides that, road facilities, direction and guidance are all needed to safeguard self-driving.
Some local governments have issued regulations to tackle the problem. For example, the Beijing Commission of Transport issued a guiding opinion and interim regulations to promote the road testing of autonomous driving vehicles in December.
The State Council issued a guideline on developing artificial intelligence in July 2017, articulating the advancement of autonomous vehicles and railroad transportation systems, establishment of indigenous technology systems and assembly capacities for autonomous vehicles, and exploration of the sharing of autonomous vehicles.
Moreover, the National Development and Reform Commission, Ministry of Transport, and Ministry of Industry and Information Technology have all drafted or issued plans to accelerate the development of autonomous driving.
A national conference on transportation work in December also highlighted autonomous driving, and proposed the building of a digital, intelligence-connected and smart transportation infrastructure.