Xi kicks off annual military training
Share - WeChat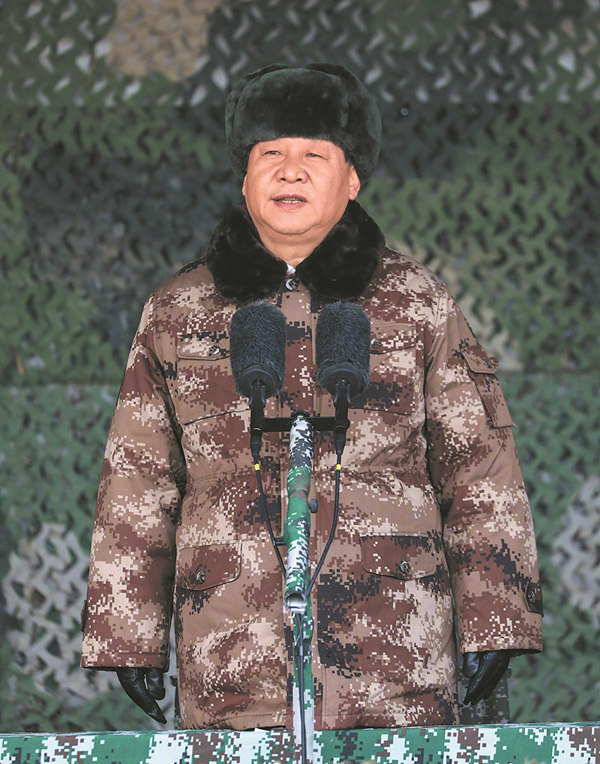 President and commander tells troops to be prepared at all times
President Xi Jinping, also chairman of the Central Military Commission, urged the military to continue to improve its combat-ready training so it will be able to win modern wars.
Xi told the People's Liberation Army and Armed Police Force to focus on operational training, to treat it with strategic perspective and to make sure that such training is effective.
The commander-in-chief, in a camouflage uniform, made the remarks as he presided over a grand ceremony on Wednesday morning at a shooting range in northern China that marked the start of the military's training activities this year.
"Commanders must take the lead in carrying out training and exercises in accordance with modern battlefield situations and joint operation requirements. They should follow training regulations and make sure that training will be executed with the strictest standards," Xi said.
He added that the military must innovate in training methods, improve the training's logistical support, strengthen inspection over training and conduct more targeted fighting exercises.
Officers and soldiers must be ready to be deployed in real battles at any time and any place and must be able to defeat any enemy, according to Xi.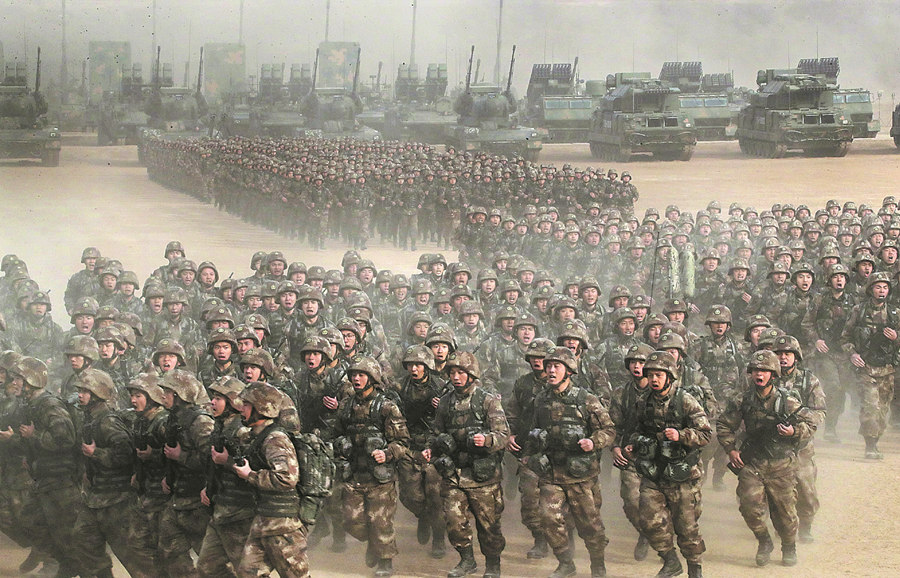 All uniformed members of the Central Military Commission, more than 7,000 troops and nearly 300 large weapons such as main battle tanks and infantry fighting vehicles took part in the ceremony at the shooting range, which belongs to a PLA Ground Force regiment under the Central Theater Command.
Troops from the Ground Force, Navy, Air Force, Rocket Force, Strategic Support Force and Armed Police watched a live broadcast of the event at more than 4,000 military barracks and training fields across the nation, the Defense Ministry said in a statement.
The ministry said it was the first time that the Central Military Commission has organized an event to open annual training sessions.
After the ceremony, soldiers, tanks and armored vehicles at the shooting range began to move to a training zone and began their training.
At multiple bases, PLA and Armed Police units started to conduct exercises after the event. The Ground Force sent one of its combined brigades to execute a live-fire drill in northern China, involving assault vehicles and helicopters. The Navy mobilized its marines, amphibious vehicles and ships for a boarding exercise off a naval port in southern China. The Air Force used several fighter jets and training planes from a testing and training base to simulate aerial combat and strike ground targets. The Rocket Force conducted a redeployment exercise using one of its short-range ballistic missile brigades. The Armed Police's Beijing corps performed an emergency-response drill.
Jiang Chenglong contributed to this story.