Beijing, neighbors breathe cleaner air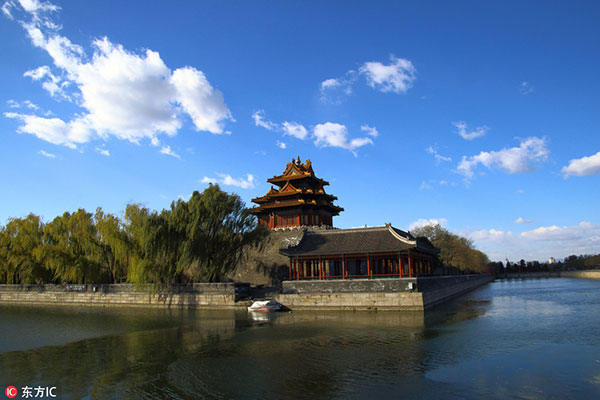 BEIJING - After five years fighting air pollution, Beijing and neighbors are finally breathing noticeably cleaner air, with sales of anti-smog mask down markedly.
The average density of PM2.5 in Beijing was 58 micrograms per cubic meter last year, meeting the target and 20.5 percent less than in 2016, Liu Baoxian, deputy director of Beijing environmental protection monitoring center, told a press conference.
Densities of sulfur dioxide, nitrogen dioxide and PM10 also dropped by 20 percent, 4.2 percent and 8.7 percent, respectively.
The 226 good air days in 2017 were 28 more than in 2016, while the number of heavy pollution days fell from 39 to 23.
An air pollution plan issued by the State Council in September 2013 ordered Beijing to reduce its PM 2.5 density from 90 in 2013 to around 60 micrograms per cubic meter by the end of last year.
Among pollution controls were demolition of coal-fired boilers and the phasing out vehicles with high emissions, according to Li Xiang, of Beijing bureau of environmental protection.
Li said small coal-fired boilers had almost vanished, replaced by gas or electricity, and all districts in the city proper had stopped coal use.
Since 2013, Beijing has shut down six cement plants and closed or upgraded nearly 2,000 companies in printing, casting, furniture manufacture and other sectors, she said.