Vivid paper-cuttings ring in the New Year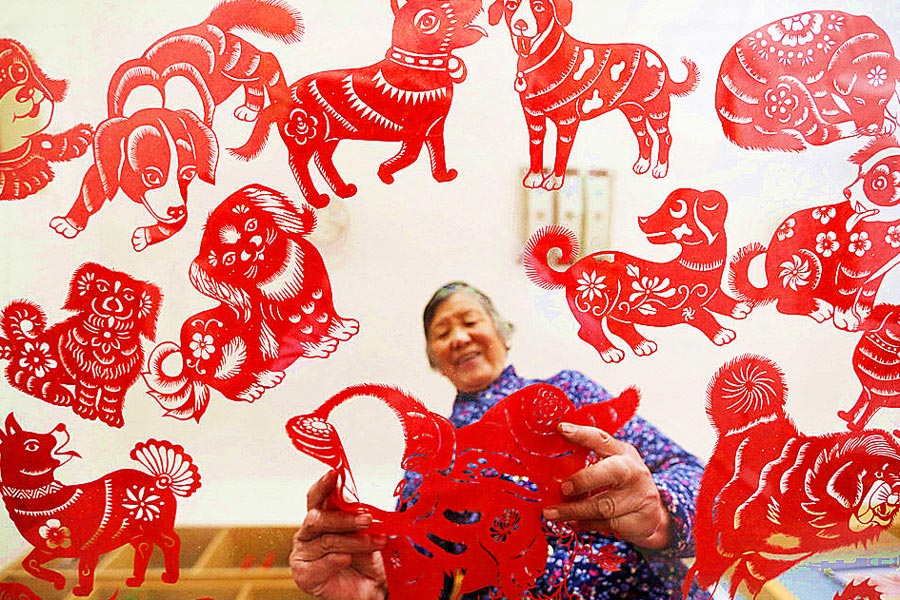 Jianzhi, or traditional Chinese paper-cutting, often has a heavy emphasis on Chinese characters symbolizing the Chinese zodiac animals.
Listed in the UNESCO Intangible Cultural Heritage Lists, Chinese paper-cutting remains popular in contemporary China, especially during special events such as the Chinese New Year or weddings.
Here are exquisite paper-cuttings to celebrate the Year of the Dog.