China-Europe cooperation remains stable amid European uncertainties
Share - WeChat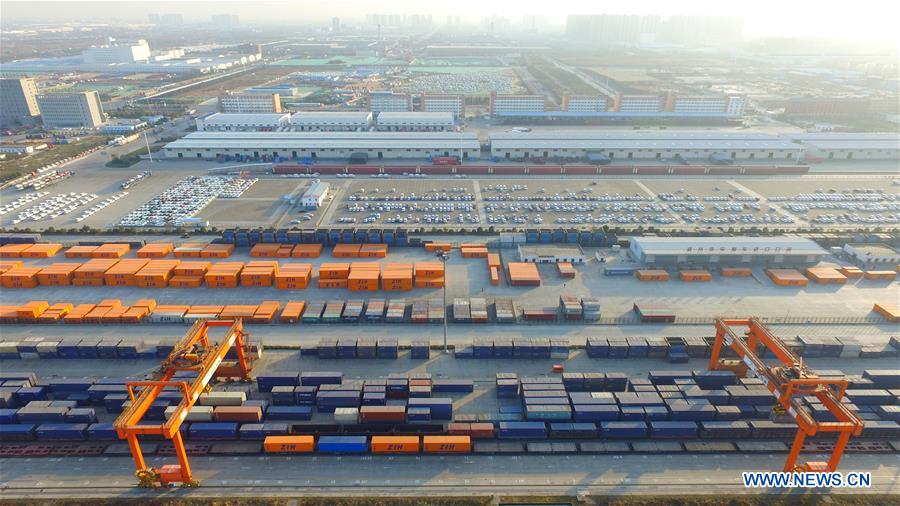 BEIJING -- On Christmas Day, a cargo train loaded with 90 standard containers of goods left Zhengzhou, central China's transport hub, for Hamburg in northern Germany. It marked the 1,000th such trip between the two cities.
The first cargo train departed from Zhengzhou for Hamburg on July 18, 2013. That year saw only 13 such trips.
Other routes between Chinese and European cities also saw a similar rocketing growth in the number of cargo trains in the past few years.
The number of China-Europe freight trains reached a new high in 2017, surpassing the past six years combined, with more than 3,000 cargo trains traveling on 57 lines between the two sides. The number of such train trips is expected to reach 4,000 in 2018, according to China Railway Corporation.
The China-Europe rail service, a significant part of the China-proposed Belt and Road Initiative, is expected to boost trade between China and Europe.
In the first 10 months of 2017, trade between the two sides increased 16.2 percent year-on-year to 3.4 trillion yuan (513 billion US dollars).