Merkel's public approval ratings drop as coalition talks stall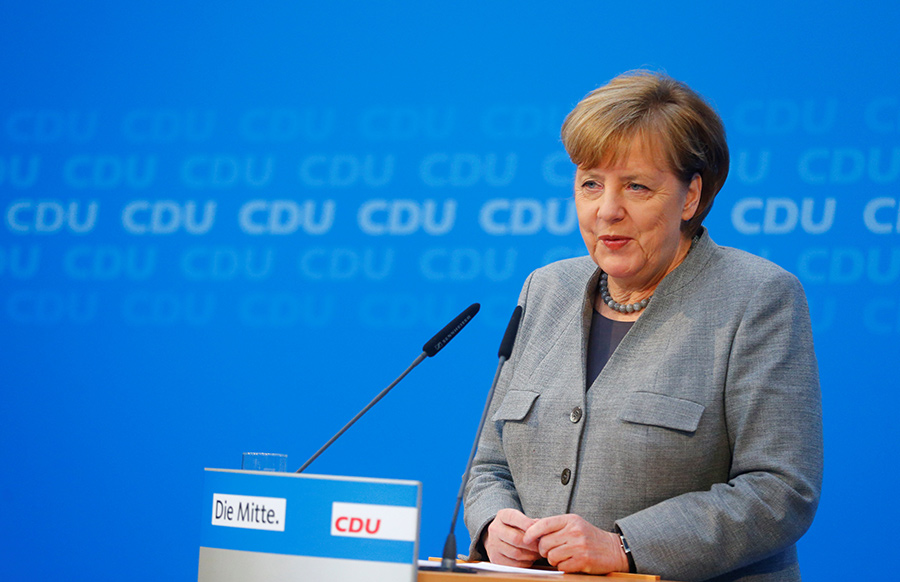 BERLIN -- German Chancellor Angela Merkel (CDU) is experiencing a decline in her public approval ratings due to the protracted formation of a new government, an opinion poll published on Wednesday has found.
47 percent of Germans surveyed want Merkel to step down before the end of what would be her fourth term in office in 2021, according to the survey conducted by the "YouGov" institute.
Only 36 percent of respondents indicated a preference for the CDU leader to retain the post of Chancellor for another four years.
The survey results marked a significant deterioration in Merkel's public approval ratings.
As recently as October, another "YouGov" poll had suggested that 44 percent of Germans wanted to see the veteran stateswoman serve another full term as Chancellor, while 36 percent called for her resignation before 2021.
"YouGov" interpreted the trend as evidence that German voters were increasingly disenchanted by the lack of progress towards forming a new federal government following elections in September.
Official discussions between the Christian Democratic Union (CDU), Christian Social Union (CSU) and German Social Democrats (SPD) over the potential re-launch of a "grand coalition" are scheduled to commence on Jan 7.
Germany faces the likely prospect of re-elections should this second round of negotiations again fail to result in a viable legislative alliance following earlier unsuccessful "Jamaica" talks between the CDU, CSU, Free Democratic Party (FDP) and Greens (Gruene).