Ucommune transforms into community service provider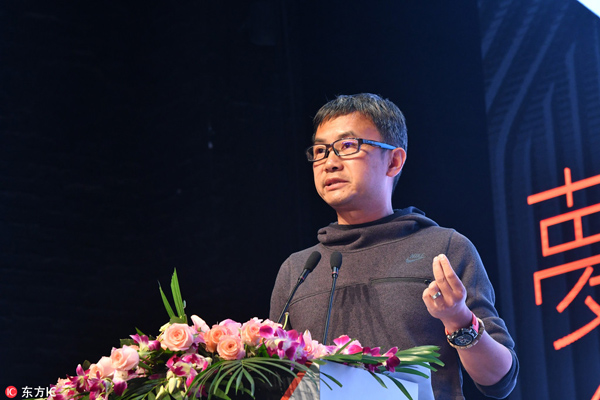 Chinese co-working space unicorn Ucommune, previously known as UrWork, announced a move Tuesday to transform from an office space operator into community service provider.
Founded in 2015, the startup just completed its C-round finance in late December where it raised up to 300 million yuan ($45 million), after which, its estimated market value reached about 9 billion yuan, according to industry experts.
"The future of co-working space lies in construction of community economy, instead of just renting seats to enterprises," said Mao Daqing, founder of Ucommune, at the news conference.
The company expects to build a united commercial community to channel its more than 5,000 offline companies and 130,000 online members worldwide, where great potential can be foreseen, he said.
By now, it has opened offices in 35 cities in six countries and regions with a total area of about 400,000 square meters, according to Ucommune.
According to Statista, the annual growth rate of co-working space is expected to reach 68 percent globally from 2016 to 2018. The industry has witnessed an average growth rate of 71 percent from 2007 to 2015. The co-working space' penetration in New York and London was around 5 percent and 7 percent respectively, but the rate was less than one percent in Beijing and Shanghai, thus indicating a huge growth potential.
Mao added an online B2B platform would be officially put into operation next year for companies to exchange information, publish advertisements and establish links with business partners.