First WeChat ID card issued in China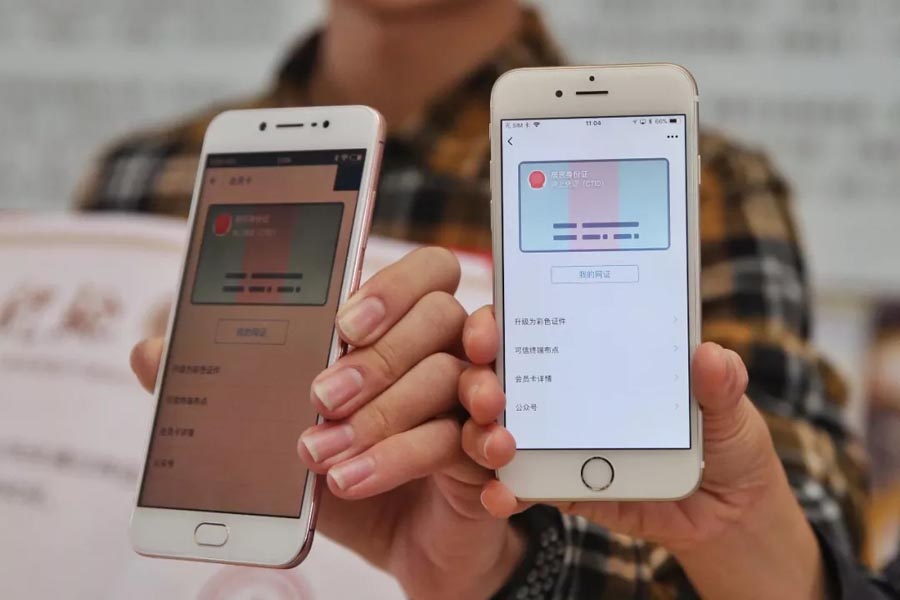 There are two versions of WeChat ID cards: the "lightweight version" and the "upgraded version". The "lightweight version" can be used for unofficial work such as registering at internet cafes, and the "upgraded version" is designed for more formal occassions requiring secure authentication, including business registrations.
People can use an applet on WeChat searching for the certificate to get a black and white "lightweight version" ID card, and also can use an approved app setting a 8-digital password to get a colored "upgraded version" ID card.
According to the police, using WeChat ID cards is not only convenient, but also secure and accurate. The "network certificate" information is connected to a person's face, fingerprint, and physical ID card chip which makes it almost impossible to be counterfeited. Besides, there are specific measures dealing with card loss problem, including deleting the user's certificate information as soon as the person logs in to the WeChat account on another phone.