China's experience helps Africa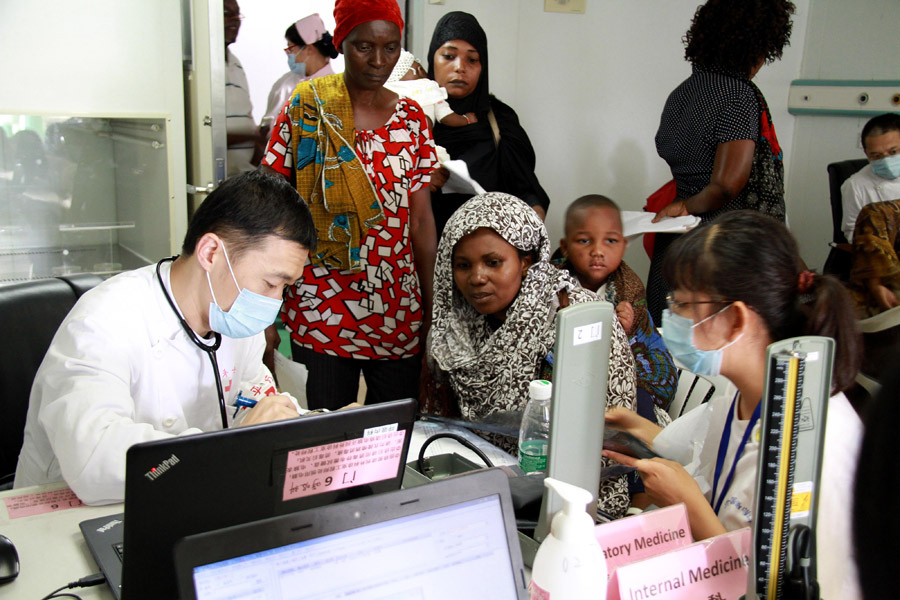 NAIROBI, Kenya-Nowadays, one can hardly travel around Africa without noticing the presence of Chinese nationals-regardless of whether they are tourists, businessmen, peacekeepers, staff members of medical teams, or employees of Chinese-owned enterprises.
No matter which African country they are in, or what sort of occupation they are engaged in, they are the practitioners of China's Africa policy of sincerity, real results, affinity and good faith.
As China approaches the center of the world stage, they are extending the olive branch of friendship to the African people and serving as a driving force behind Africa's development and her dream of rejuvenation.
Fight against diseases
China is a friend indeed in Africa's fight against diseases and disasters.
On Nov 26, China's naval hospital ship Peace Ark completed its maiden voyage around Africa and departed from the port of Dar es Salaam, the economic capital of Tanzania in East Africa.
During its voyage that lasted nearly 100 days and covered 24,000 kilometers, the Peace Ark provided medical treatment, including 246 surgeries, for 52,000 people in Djibouti, Sierra Leone, Gabon, the Republic of Congo, Angola, Mozambique and Tanzania. To many Africans, the Peace Ark is both a "ship of hope" and "a ship of friendship".
In mid-August, sustained torrential rains pounded Freetown, the capital of Sierra Leone in West Africa, triggering landslides that claimed the lives of more than 1,000 people. Immediately, local Chinese businesses formed the first foreign rescue team that arrived at the scene. A group of Chinese military medical experts stationed in Sierra Leone followed quickly in rescue missions, providing treatment and taking preventive measures to cut off infectious diseases.
Today's Top News
Editor's picks
Most Viewed