Jack Ma Foundation aids rural teachers
Share - WeChat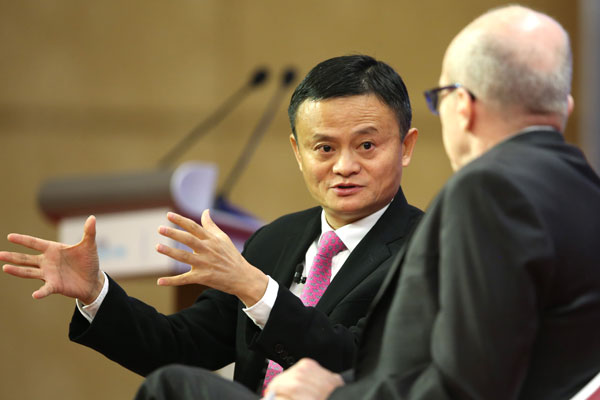 HANGZHOU-The Jack Ma Foundation earlier this month announced a new plan to invest at least 300 million yuan ($45 million) to encourage graduates of normal schools to teach in rural areas over the next 10 years.
The first 10 million yuan will be invested in selecting 100 fresh graduates from normal schools in Chongqing municipality, as well as Hunan, Sichuan and Jilin provinces. Each participant will be provided with a 100,000 yuan subsidy for serving at a rural school for five years.
"Rural education will get better only if we have the best graduates as rural teachers," says Jack Ma, founder and chairman of Chinese e-commerce giant Alibaba Group.
Ma, who was an English teacher for seven years in Hangzhou, capital of East China's Zhejiang province, says he has always valued education, calling himself the "spokesman for rural teachers", on Sina Weibo, China's top micro-blogging site.
Ma's foundation has already initiated two rural education-related programs.
Ma says he believes there are opportunities ahead both for China's rural education and graduates of normal schools.
"Normal-school graduates will have the chance to create history by joining in the building of rural China," he says.
The vast majority of Chinese rural students are desperate for quality education. China has about 3.3 million rural teachers, but it barely meets demand in rural areas.
According to a report on rural education by Northeast Normal University in December 2016, more than 70 percent of primary schools and education centers in China were in rural areas, and over 26 million rural students at the nine-year compulsory education stage were boarders.
To encourage more teachers to work in rural areas, China issued a plan in 2015 to offer subsidies and allowances for teachers. By the end of 2015, the central budget had provided over 1 million rural teachers in poor areas with additional living allowances totaling 7.37 billion yuan.
Most Popular