Panda cub becomes Internet celebrity in Japan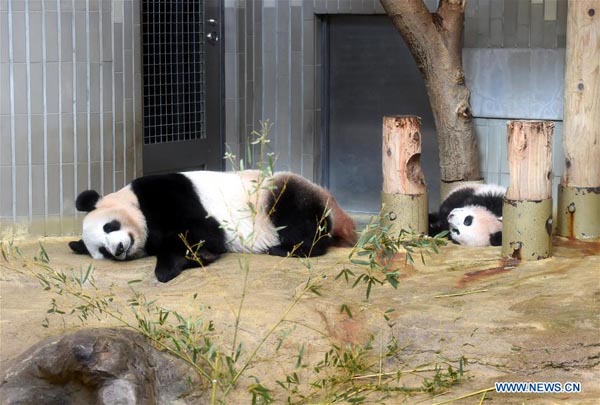 Visits to a Japanese streaming website for Xiang Xiang, a giant panda cub, surpassed 1.15 million when the panda met the public for the first time last Tuesday, making the cub an internet celebrity. The stock price of J-Stream, the video service provider, rose by the daily limit the next day, though the website is free of charge, Japanese media reported.
Xiang Xiang, who was born in June at Tokyo's Uneo Zoological Gardens, made her first public appearance Dec 19. Visitors were chosen at random from among those who applied, and people who did not get the chance were also able to watch her live videos online.
J-Stream broadcast a real-time feed of Xiang Xiang through the video website Ueno Panda Live.jp. People were able to see and observe her, as well as her mom Shin Shin and dad Ri Ri, through eight video cameras.
The website's sponsor, KDDI, planned to post news independently on its own data app "Dejira App". Footage of Xiang Xiang eating and sleeping will be shown in order to promote the app utilizing Xiang Xiang's popularity.