Year-ender: Notable films of 2017
Share - WeChat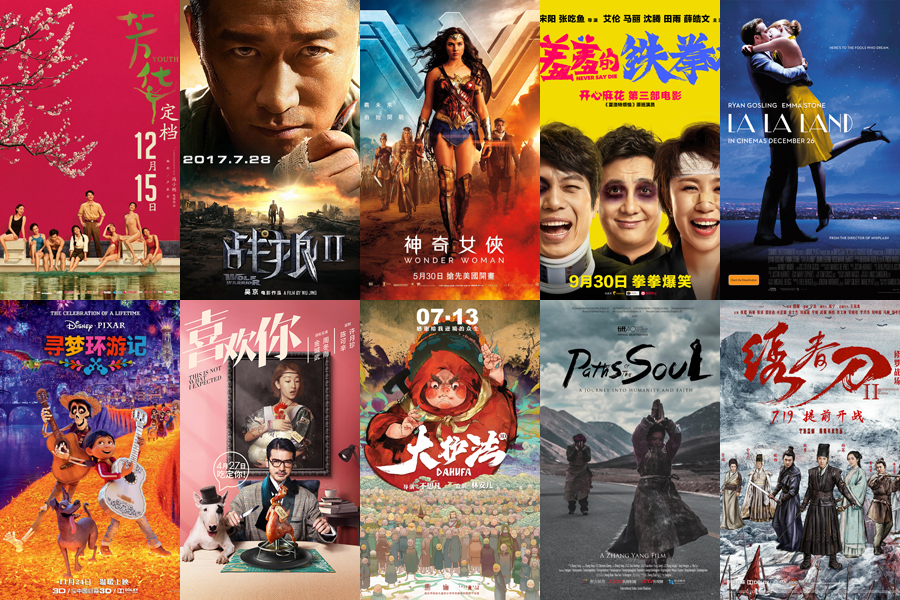 2017 was a significant year for the Chinese film industry. On Nov 20, China's box-office earnings surpassed 50 billion yuan ($7.63 billion) for the first time, and are expected to arrive at 55 billion yuan by the end of this year.
At the same time, domestic movies have done a better job than imported counterparts. Chinese film phenomenon Wolf Warrior 2 is the year's fifth highest-grossing movie worldwide.
The great success of Wolf Warrior 2 is not accidental, as it manages to capture the positive energy of the new era. The spirit of patriotism shown in the film has struck a resonant chord among moviegoers.
Meanwhile, Chinese movie fans have embraced diverse genres. The huge success of Youth, Never Say Die, Dangal and Coco has proven an inspirational story with a unique social media promotion means a great deal for the fate of a certain movie.
The poor performances of Once Upon A Time, Guilty of Mind, Wukong, and The Thousand Faces of Dunjia have revealed popular young actors or actresses in China or the adaptation of mega-hit online novels to movies no longer guarantee box office success. And Chinese moviegoers weigh quality over quantity in their hearts.
As the year has come to the end, let's remember some notable films from 2017.