Christmas memories from foreigners living in China
Share - WeChat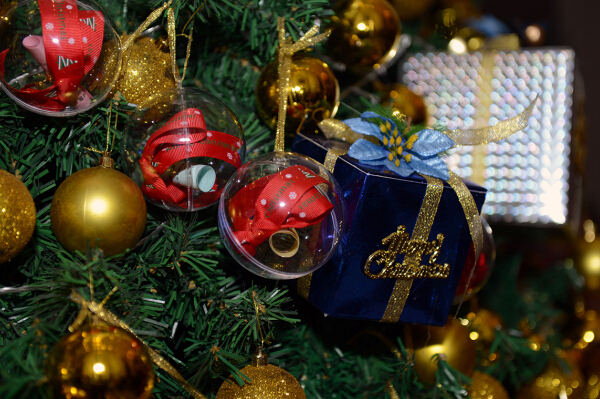 Growing up as a child, the season that I anticipated the most was Christmas, and this is still a feeling I have to this day.
As soon as it's Dec 1, I get elated. Also when one's birthday falls right in the middle of the festive season then he has even more reason to be over the moon.
Christmas has always been an exciting moment for me, I remember at school we would all join in singing Christmas carols and designing Christmas cards.
"Come on ring the bell, light the Christmas tree, Jesus is the king, born for you and me! Come on ring the bell, everybody see, Jesus we remember, this your birthday!"
This song has always been one of my favorite Christmas carols. I also loved attending the Christmas parties organized by school, where everyone would go home happily with presents from Santa.
At home, everyone had to join in cleaning the house before lighting and decorating the Christmas tree. We would also prepare fruitcake and sorrel, which are part of the Christmas tradition.
On Christmas Eve, the streets and malls would be busy as it was called "family shopping day". Parents would take their children shopping for toys, clothes and shoes just to name a few. We would stay up until midnight to wish everyone a merry Christmas and unwrap the gifts.
As a community, caroling was great way to spend the evenings leading up to Christmas Day. My family and I enjoyed caroling with different groups. We would go to every home singing and bringing warm tidings. These were really fond memories.
I am thankful to have been raised in family where the true meaning of Christmas doesn't lose its focus, which is the birth of Jesus Christ. As part of tradition it was mandatory that we attend church on this day.
Five years after coming to China, I haven't fully experienced that feeling of Christmas. But I am optimistic that soon I will get to experience that season again.
Curtison George is an American student pursuing a bachelor's degree at the University of International Business and Economics (UIBE) in Beijing.
Most Viewed in 24 Hours
China Views