'Clear' Palestinian stance reiterated
Share - WeChat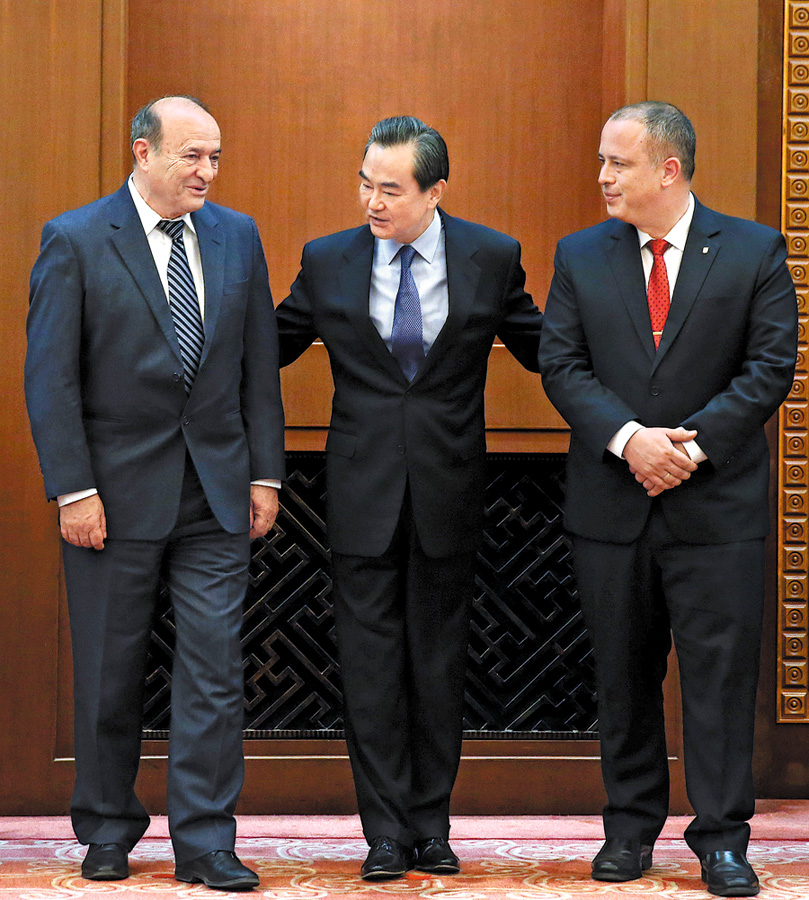 Foreign Minister Wang Yi reiterated China's stance on Friday of firmly supporting the Palestinian people's efforts to restore their lawful rights.
"China's stance is clear and we have always upheld our claim — that is, we support the establishment of an independent Palestinian state that enjoys full sovereignty, with East Jerusalem as its capital and based on the 1967 border," Wang said while meeting with Palestinian representatives from a two-day symposium on peace between Palestine and Israel in Beijing.
Ahmed Majdalani, a member of the Palestine Liberation Organization Executive Committee, and Nabil Shaath, adviser on international relations to the president of Palestine, attended the meeting with Wang.
The foreign minister's remarks came after the United Nations General Assembly adopted a nonbinding resolution by a vote of 128 to 9, with 35 abstentions, rejecting the recognition of Jerusalem as Israel's capital. The text says that any decisions regarding the status of the city are "null and void" and must be canceled.
On Dec 6, US President Donald Trump declared that the United States recognized Jerusalem as Israel's capital and will move the US embassy in Israel from Tel Aviv to Jerusalem.
Gong Xiaosheng, China's special envoy on the Middle East issue, told a news briefing on Friday evening that the representatives at the symposium of Palestine and Israel reached a document of consensus on pushing to resolve the Palestine-Israel conflicts on the basis of a two-state resolution.
During the symposium, both sides agreed that the two-state solution is the only feasible approach, he said.
Both sides should avoid unilateral acts that may undermine the two-state solution and make contributions to achieve the goal through such efforts as maintaining the current situation in Jerusalem, Gong added.
Zhou Jin contributed to this story.
Contact the writers at anbaijie@chinadaily.com.cn