Major scientific and technological achievements in 2017
Share - WeChat Editor's Note: China has made many achievements in 2017 in several areas, including aerospace, communication, transportation, economic construction, ecological civilization and technological innovation. This impressive performance has been remarkable to the world. The following are major achievements.
1. Second aircraft carrier launched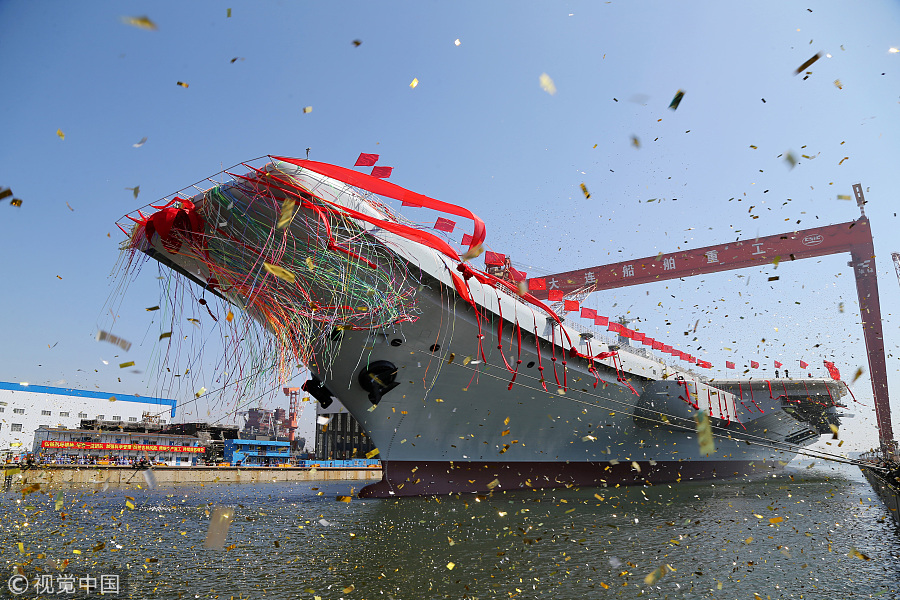 China's second aircraft carrier was launched on April 26. The Type 001A aircraft carrier is China's first totally domestic-made carrier based on research from Chinese aircraft carrier Liaoning.
Its launch means China has achieved a major milestone in independent designing and constructing aircraft carriers.