Yuletide yodels

Love them or hate them, Christmas records are as much a part of the festive season as Santa Claus and turkey with stuffing. For this end-of-year Editor's Choice, explore why they're so popular among recording artists – and check out four that are packed with festive fun.
As the season of making merry bears down on us again, the radio airwaves – never mind the shopping malls and supermarkets – will be ringing to the sounds of "Jingle Bells", "Rudolph the Red-Nosed Reindeer" and "Frosty the Snowman".
If there's one thing that has united pop bands, opera singers, rappers, country music stars and velvet-voiced crooners over the years, it has been the irresistible urge to produce a Christmas record. The results have so often been cringeworthy, so why have so many been willing to risk their hard-won credibility in search of a Christmas hit?
Nostalgia and a desire to create some Christmas cheer may be part of it, but the biggest incentives are commercial – a Yuletide hit can generate millions of sales and climb back up the charts every December. In fact, the biggest-selling single of all time is Bing Crosby's "White Christmas", which has sold more than 50 million copies since its release during the Second World War. Add this to multiple versions of the song – by Taylor Swift, Kelly Clarkson and Coldplay, among numerous other artists – and "White Christmas," written by American composer Irving Berlin, has racked up more than 150 million sales.
Over the years, Christmas recordings have ranged from the sublime to the ridiculous. Compare the majestic, soaring voices on the 2015 recording Carols with the St Paul's Cathedral Choir to Bob Dylan sounding like a drunken uncle who just gatecrashed lunch on 2009's Christmas in the Heart. And country outlaw Johnny Cash may have cultivated his tough guy image with "Folsom Prison Blues", but that didn't stop him from warbling through "The Little Drummer Boy" on his album The Christmas Spirit. The Beatles even used Christmas to send festive cheer to members of their fan club, recording songs and messages that were given away free on bendable, vinyl flexi-discs.
Bob Geldof raised millions of dollars for famine relief with the 1984 single"Do They Know It's Christmas?" It was a worthy cause, but the title prompted critics to respond with a resounding no: starving children in Ethiopia probably didn't know it was Christmas.
More recently, Mariah Carey, Justin Bieber, Destiny's Child and Kanye West have all succumbed to the lure of recording a Christmas song. And this year is proving no exception, with acts including veteran boy band 98 Degrees ("Let it Snow"), Gwen Stefani ("You Make it Feel Like Christmas") and the brother-trio Hanson ("Finally It's Christmas") all jumping on the Yuletide bandwagon.
So much for having a silent night on Christmas Eve…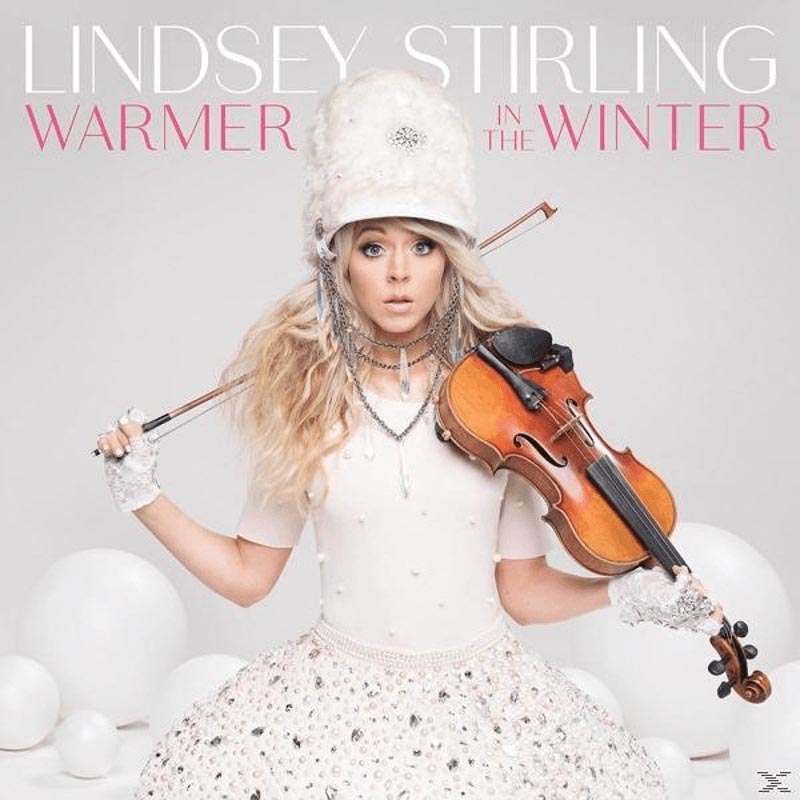 Lindsey Stirling
Warmer in the Winter
New for 2017, the American violinist uses her first festive disc to showcase her musical virtuosity. Or, as she puts it: "Prepare yourself for a potpourri of different styles and sounds from all different sides of Christmas music."