Professor gives students makeovers, training in workplace etiquette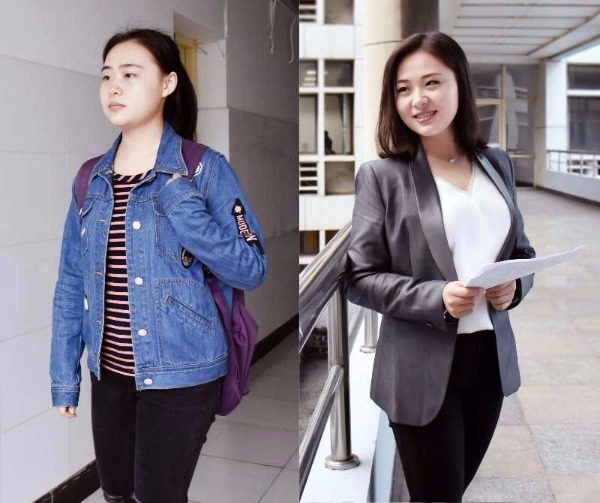 Huang Jieli, an associate professor from Zhongnan University of Economics and Law, helps give her students a makeover to improve their images, Chutian Metropolis Daily reported on Tuesday.
She sets up courses on workplace etiquette and offers free image consulting to her students after class.
The idea for these special courses came from Huang's contact and communications with her students, as she found most of them didn't know about workplace etiquette.
"You can become beautiful as long as you want to. Why not join us and gain confidence from your change?" said Huang, encouraging university students to bravely look for their beauty and make changes.
Zheng Yumeng contributed to this story.