French pianist to launch China tour with new album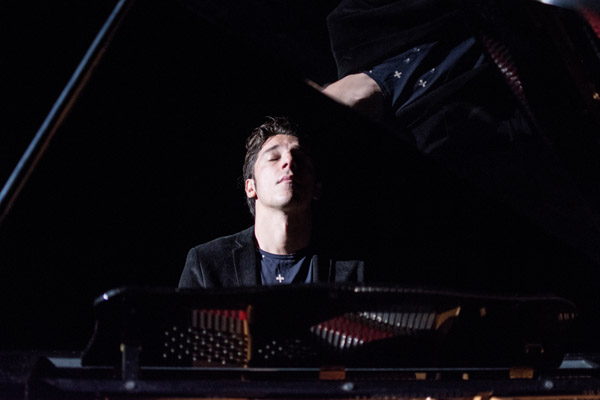 French pianist and composer Julien Gelas is going to launch a China tour by visiting seven cities, including Beijing, Hangzhou and Chengdu, from Jan 5 to Feb 4, in support of his new album, L'eclaircie.
This will be his first countrywide tour, although the musician has previously played in Beijing where he lived as well.
The album, comprising 15 songs composed by Gelas in the past two years, has a "Chinese touch". It will be released in the first half of next year.
Combining classical music with contemporary styles, like rock and electronic, it has songs inspired by traditional Chinese philosophy and literature, which Gelas has been learning for long.
"Chinese philosophy helped me to think about the process of creativity and it opened to me a new space for my imagination and thoughts," says the 28-year-old on email.
Gelas was introduced to classic Chinese philosophy and literature, including I Ching, by his mother when he was 8. He also learned Chinese martial arts as a child.
For example, Gelas wrote the title song, L'eclaircie, which means "sunny spell", about a year ago when he was teaching at Peking University.
"I composed this song in Beijing during a very clear day. The day before, the smog was very strong and suddenly the sun appeared in a blue sky. It was like rebirth for me and I wanted to express through this song that in life, I'll always have a sunny spell," says Gelas, who now lives in Avignon, a major city of Provence in Southern France.