Villagers move up from old 'machete'
By GAO ANMING, ERIK NILSSON and YANG WANLI in Tongren, Guizhou | China Daily | Updated: 2017-12-18 07:50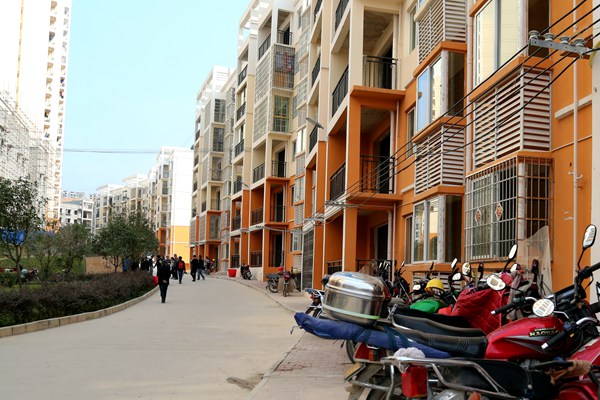 Related: Rural residents start to feel urban buzz
Yikoudao's villagers sing a traditional song about leaving for the nearest settlement at sunrise and arriving at sunset.
The song survives. But its lyrics no longer apply.
Yikoudao's name translates as "machete" because of the shape of the sheer karst cliff beneath the settlement in Yanhe Tujia autonomous county, Guizhou province.
The village's limestone "blade" cuts up to 1,170 meters at its apex.
Until recently, transportation in Guizhou was less a challenge of traversing longitude and latitude than a problem of abrupt altitudes. Mountains make height more of an obstacle than distance.
Stone soars to slice the province into pieces, long making human development an uphill battle in every sense.
But a photo collage on the wall of Yang Cuihong's apartment in Tongren-where she has relocated-serves as a portrait of how her life has been transformed since she left Yikoudao in June.
One picture shows the 37-year-old's family in front of the rustic home they left.
Another shows her family and other farmers hiking over earthen roads with sacks of belongings slung over their shoulders as they trekked to their new, modern dwellings in Tongren.
Another shows her family smiling on the couch above which the collage now hangs.