Second C919 plane tests its mettle in maiden flight
Share - WeChat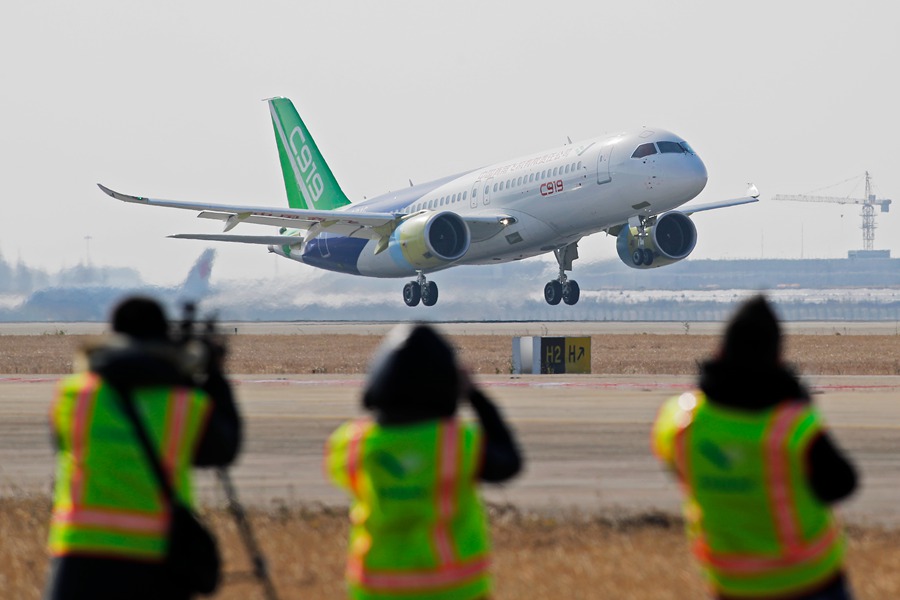 The second test C919 aircraft, China's first domestically developed narrow-body passenger jet, made its debut flight on Sunday, indicating the aircraft model is starting the prelude of large-scale experiments and test flights, its manufacturer said.
The flight took off at 10:34 am from Shanghai Pudong International Airport and returned at 12:34 pm, according to its manufacturer, Commercial Aircraft Corp of China Ltd.
During the flight, the aircraft examined the performance of taking off, landing and the working status of various main systems and equipment. It also inspected the performance of the landing gear and the navigation and communication systems.
COMAC said it would send six test aircraft on test flights, and complete more than 1,000 compliance tests. Another two aircraft will carry out ground tests, including static and fatigue tests.
So far, 785 orders from 27 customers throughout China and abroad have been placed for the C919.