ROK President Moon Jae-in visits Chongqing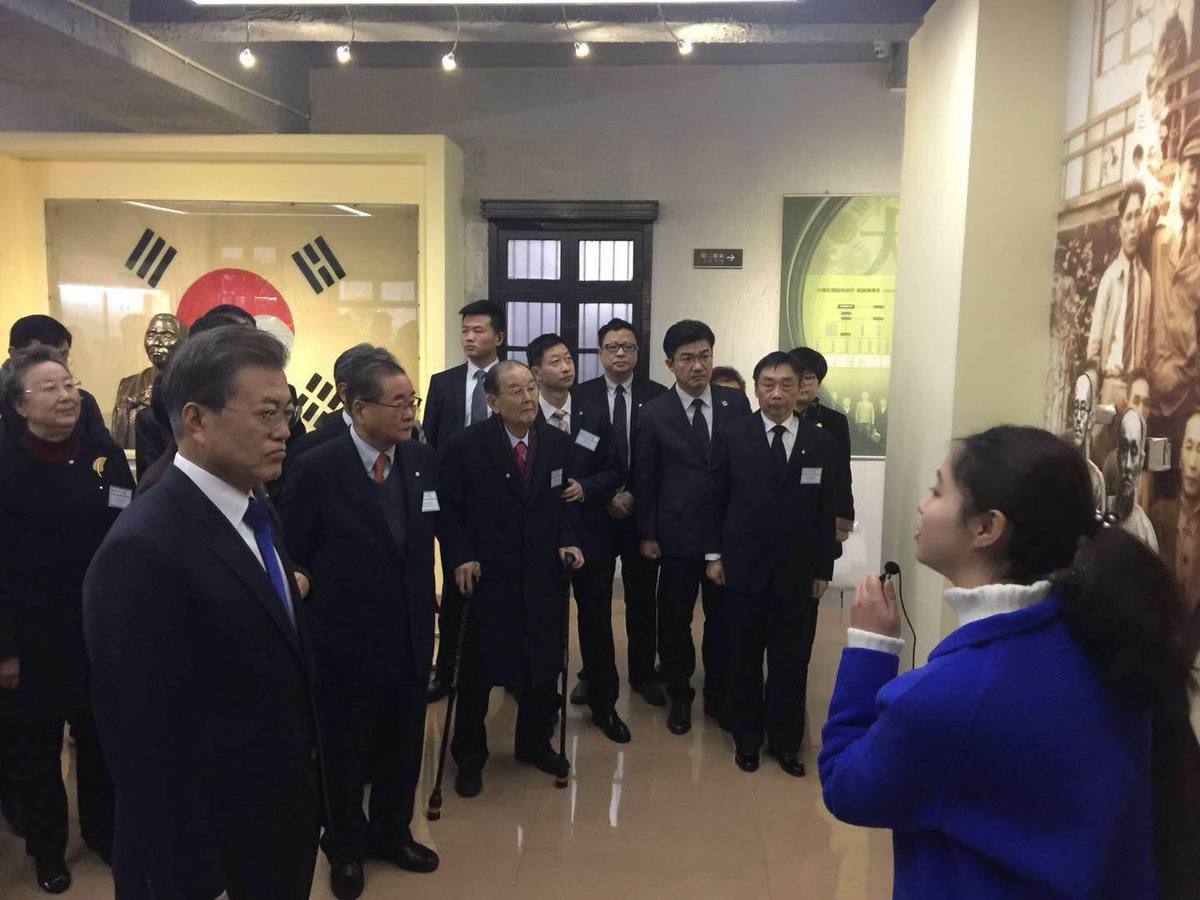 The Republic of Korea's President Moon Jae-in paid a visit to the Museum of the Provisional Government of the Republic of Korea in Chongqing Saturday morning.
The municipality in Southwest China has witnessed the history of the exiled Koreans who fought alongside the Chinese in the struggle against Japan during World War II. The provisional government was launched in Shanghai on April 13, 1919, shortly after the Samil Movement declared Korean independence from Japanese rule.
The exiled Koreans moved many times - to Hangzhou, Zhenjiang, Nanjing, Changsha, Guangzhou and Liuzhou - before finally settling in Chongqing in 1939.
In Chongqing, Moon will also attend a business forum and visit the factory of the Hyundai company in Chongqing Liangjiang New Area where the China-ROK industrial park is located.
Chongqing is also a hot destination for ROK investors. As of September, 222 ROK companies have invested in the city, according to the government report.