Winter look for work: Inspiration from queens and princesses
Editor's Note:
Speaking of clothes women wear for work, many dark colors would spring to people's mind.
Black, grey, white, camel and those neutral tones are good choices. They look safe and can keep women's femininity in a proper degree.
As people have to wear a lot in winter, it is difficult for women to look chic during work.
Yet the winter look of queens and princesses around the world may give you some inspirations, which are elegant and also attainable.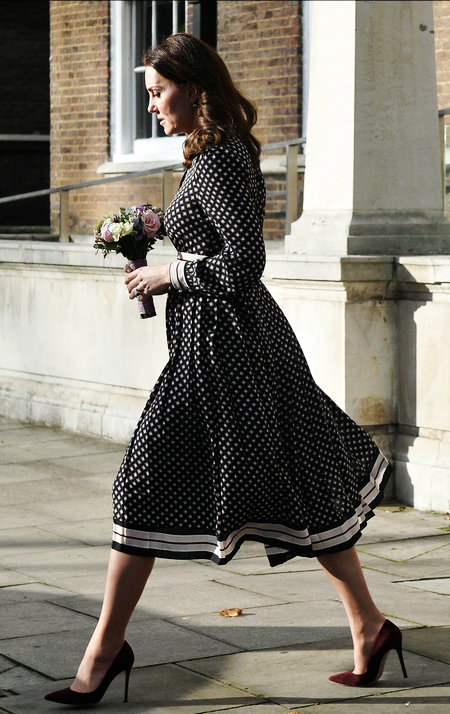 Key words: Long dress and high heels
Colors: Black and burgundy

Fashion icon Coco Chanel said: "Simplicity is the keynote of all the elegance."
Simply tailored long dress can give women a graceful touch with the help of a pair of high heels. Polka dots or those without patterns are better choices for daily work.
As red is too bold, burgundy is a milder replacement that also looks nice with other dark colors.