French artist's silent tribute to Chinese 'comfort women'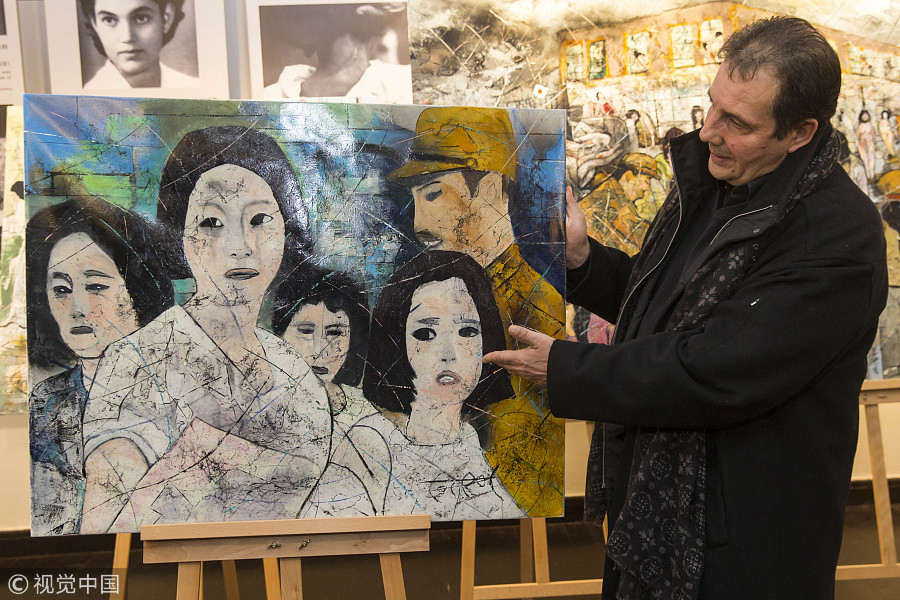 The tragic wartime history of the eastern Chinese city of Nanjing during the World War II has inspired French oil painter Christian Poirot to create a series of artworks to pay tribute to the victims. On Tuesday, he donated the oil paintings to a war memorial museum in the city in Jiangsu province.

This year marks the 80th anniversary of the Nanjing Massacre - a 40-odd-day slaughter in 1937 during which the Japanese troops killed about 300,000 people in Nanjing. China held a state memorial ceremony at the Nanjing Massacre Museum on Wednesday morning to remember the victims.

Poirot said he knew nothing about the Nanjing Massacre or the history of forced comfort women – sex slaves for the Japanese military back then, until he came to the city three years ago. A friend told him about the brutal massacre.