Xi's views on history and peace
As China marks its fourth National Memorial Day for Nanjing Massacre Victims Wednesday, let's take a look at President Xi Jinping's statements on history and peace.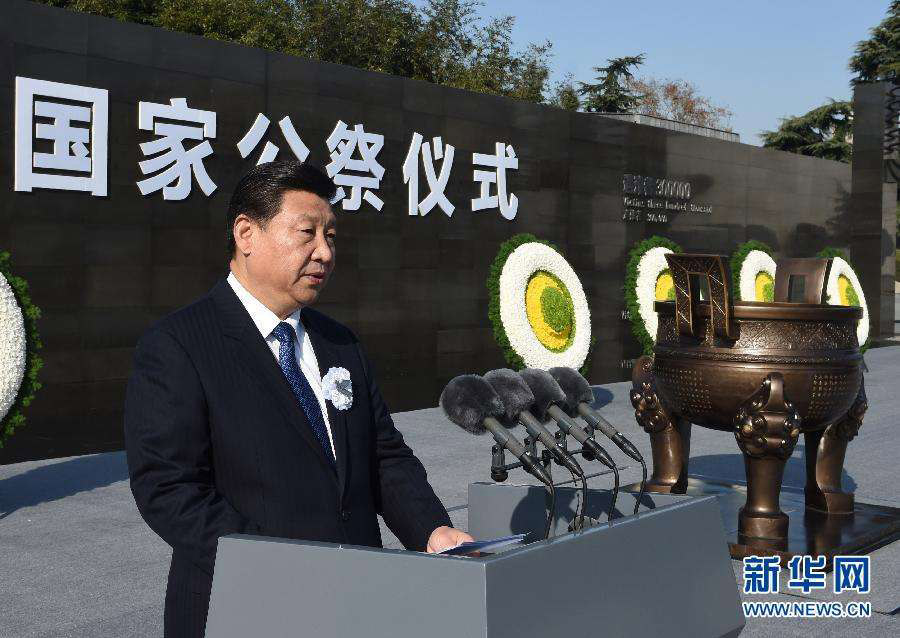 1. Nanjing Massacre
"Anyone who tries to deny the massacre will not be forgiven by history, the souls of the 300,000 deceased victims, the 1.3 billion Chinese people, and all people who love peace and justice in the world."
"Only if everyone cherishes and safeguards peace, and only if everyone remembers the bitter lessons of war, can there be hope for peace."
---- Xi says on the first National Memorial Day for Nanjing Massacre Victims in Nanjing, Dec 13, 2014