Bad weather causes massive travel disruption in Britain
Share - WeChat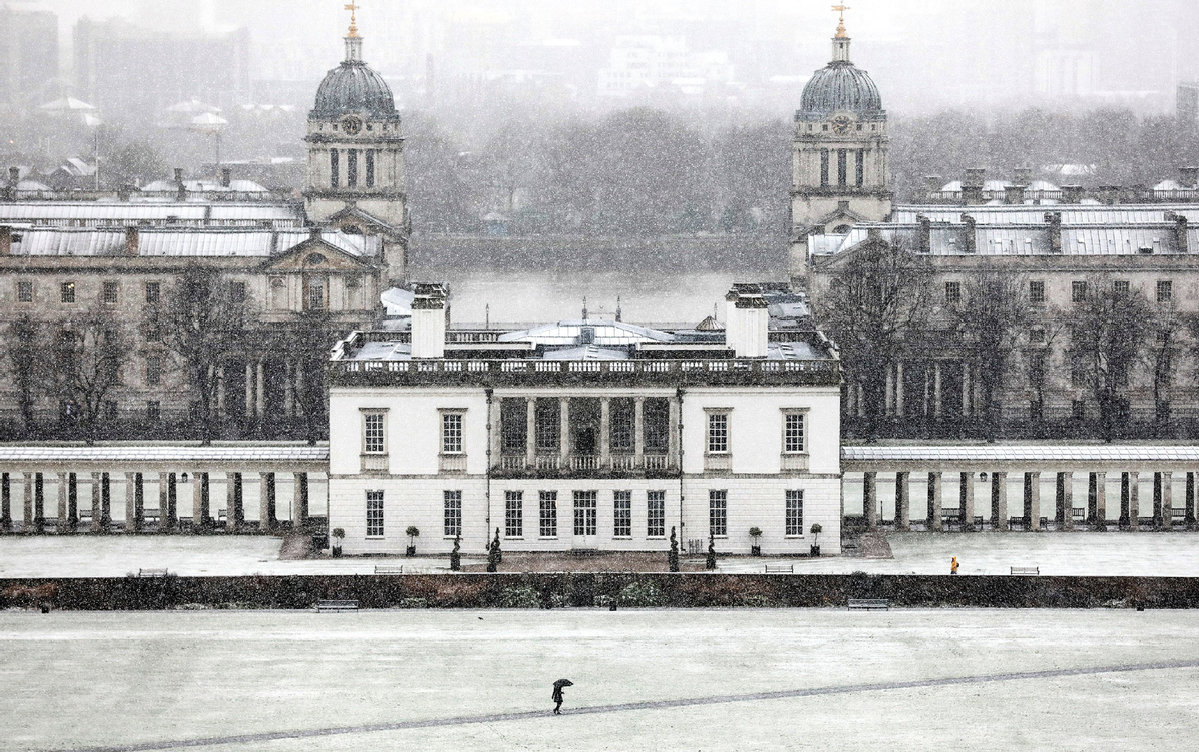 LONDON -- Severe frost, rains and icy roads after heavy snowfall have caused major travel disruption across large parts of Britain on Monday.
On the "Black Ice Monday", called by local media, so far a quarter of flights at Heathrow have been cancelled and the Port of Calais has been closed as bad weather continues.
Flights were suspended at airports including Birmingham and Stansted, while other airports advised customers to check with airlines and leave extra time for journey.
The bad weather and hazardous road condition also forced hundreds of schools to close on Monday.
Highway England issued advice for drivers to check forecasts before they travel and to prepare "warm clothing, food, drink ... and a torch".
As temperatures fell to -12 degrees Celsius in some rural areas overnight, the Met Office has issued a yellow warning for ice across parts of central England and Wales
According to power suppliers, more than 140,000 homes lost power on Sunday amid heavy snow and high winds, and several thousand remain cut off on Monday.
The Met Office said the snow and ice would continue to hit parts of the UK till Tuesday.
An amber warning of snow came into force at 4 am (UTC) on Sunday, affecting Wales, the Midlands and parts of northern and eastern England.