Six killed in Hebei bath house fire
Share - WeChat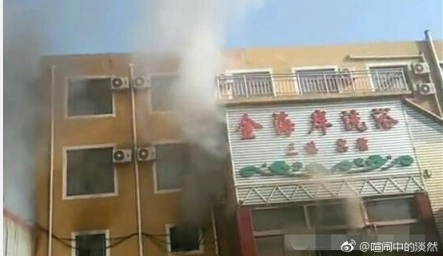 Six people were killed on Sunday afternoon in a fire at a bath house in Yongnian district of Handan, Hebei province, authorities said on Monday.
The fire broke out in a sauna in the Jinhai'an Bath Center at 13:51 pm on Sunday, according to a Sina Weibo post by the Hebei Public Security Department.
Two people died at the scene, and four died after being taken to the hospital, the post said.
The cause of the fire is under investigation and those believed to be responsible have been detained.
The Handan government has sent out seven inspection teams to conduct citywide safety checks.