Autopsy: Jiang suffered several injuries before the fatal stab
Share - WeChat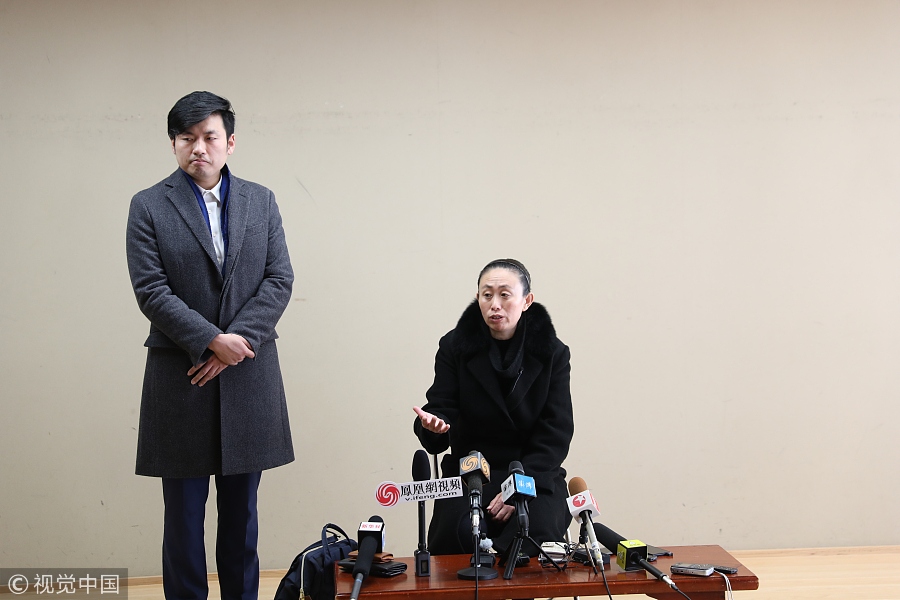 Jiang Ge's autopsy report has been revealed, showing Jiang suffered five or six defensive injuries before the fatal stab, evidence against the accused Chen's claim saying Jiang fell down and died from the first stab. Jiang's neck had 11 or 12 stab injuries.
Jiang's mother cried bitterly many times when appearing at court.
Suspected killer of Chinese student denies it was premeditated murder
Chen Shifeng, the alleged killer of Jiang Ge, claimed he did not plan to kill the postgraduate student, reported ifeng.com on Monday.
On the first day of the trial, Chen said Liu Xin, the roommate of Jiang Ge, passed the fruit knife to Jiang Ge from the inside of the house and then closed the door right away. Jiang Ge rang the bell with the elbow several times but Liu Xin didn't open the door.
According to Chen, Jiang died from loss of blood. He said that Jiang fell down when he first stabbed her, but he defended his action saying "I didn't any motive to kill her when I first stabbed her."
He also said "the next nine stabs had no causal relationship with the first stab".
Chen remained calm during the trial.
According to reports, the mother of the victim did not attend the court hearing.
Alleged killer of Chinese student goes on trial in Tokyo
The trial of the alleged murderer of Chinese student Jiang Ge began at 10 am on Monday in Tokyo. It will last seven days and the verdict is expected on Dec 20.
Jiang Ge, a 24-year-old postgraduate student, was killed outside her apartment in Tokyo over a year ago after she was reportedly attacked by Chen Shifeng while trying to defend his former girlfriend Liu Xin from him.
The mother of the victim Jiang Qiulian has been in Japan for 30 days, with the purpose of petitioning for a death sentence for the accused. Jiang has accused Liu of being indifferent to the sacrifice of Jiang, sparking a heated online debate.
Liu Xin, the roommate of Jiang Ge, will appear in court as a witness.