Israel says it demolishes tunnel from Gaza into Israel
Share - WeChat JERUSALEM - Israel's military said Sunday it destroyed a tunnel stretching from the Gaza Strip into Israeli territory, amidst tension following US President Donald Trump's recent Jerusalem declaration.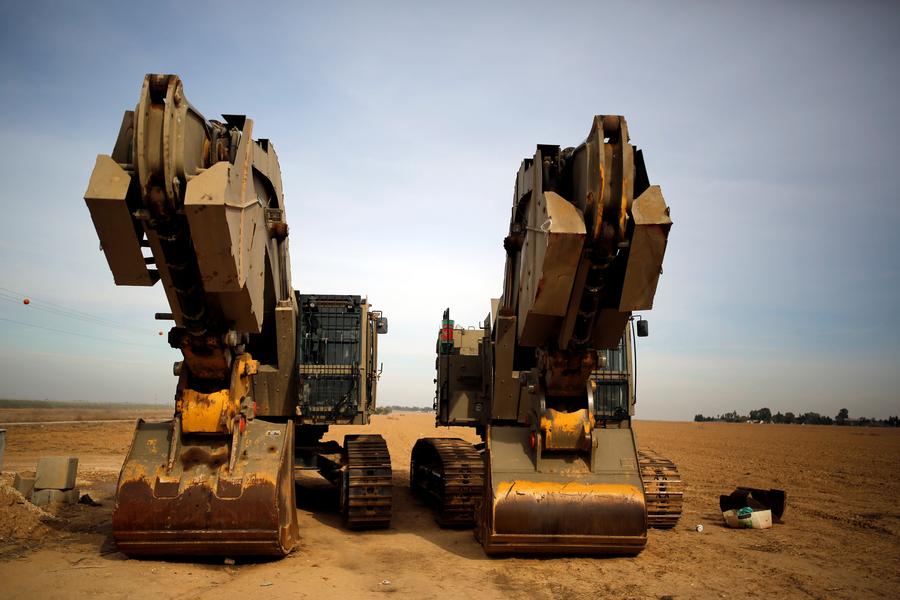 A military statement said that according to intelligence, the tunnel was built by the Hamas, an Islamist organization that runs Gaza.
The tunnel begins in Khan Younis, a city in southern Gaza Strip, and reaches near Israeli military positions in the vicinity of Kibbutz Nirim, a community near the Israel-Gaza fence.
"The tunnel was located a few weeks ago with intelligence and operational capabilities, and was monitored since its discovery and until the neutralization," the statement read.
The tunnel was built to commit "terror" attacks against Israel, Israel Defense Forces (IDF) Spokesman Brigadier Ronen Manelis told journalists. "The recent demolition serves a serious blow to the tunnels project," said Manelis.
The building of the tunnel "constitutes a grave and unacceptable violation of Israeli sovereignty," according to the statement. "The Hamas terror organization is held accountable for all hostile activity emanating from the Gaza Strip," it added.
The demolition comes after the army blew up another cross-border tunnel on October 30. At least 14 Islamic Jihad militants were killed in the bombing. In the recent tunnel, the army said it took a different approach to "quietly neutralizing" the tunnel, without elaborating on how was it neutralized.
The demolition in October raised tensions between Israel and Gaza, with leaders on both sides releasing threats and counter-threats.
The situation became even more volatile following Trump's Wednesday recognition of Jerusalem as the capital of Israel and his plan to move the US embassy from Tel Aviv to Jerusalem.
Over the weekend, Israel said it struck Hamas targets in Gaza in retaliation for three rockets that were fired at Israel late on Friday. The rockets caused no injuries but one of them fell near an empty kindergarten. At least two people were killed in the Israeli strikes on Gaza, according to local media.
Israel seized the Gaza Strip in the 1967 Middle East war, along with the West Bank. Since 2007, following the winning of Hamas in the elections in Gaza, Israel has imposed a blockade on the strip.
Israel's last massive offensive in the Gaza Strip was concluded 2014. Since then, sporadic fire incidents occur on both sides of the border but have never evolved into a full-blown war.