4 Chinese students win Rhodes Scholarships among 12,000 global candidates
Share - WeChat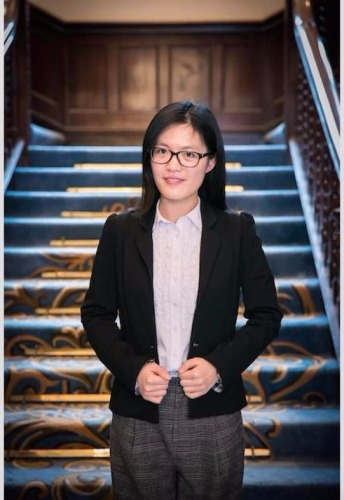 On Saturday, four Chinese students passed a rigorous final round of face-to-face interviews in Shanghai and stood out from 14 final Chinese candidates to each earn prestigious Rhodes Scholarships for postgraduate study at the University of Oxford.
Aiming to educate promising students from around the world, Rhodes Scholarships cover their total expenses at Oxford, equal to 30,000 pounds ($50,000) in every school year.
Over 12,000 students worldwide applied to be 2017 Rhodes Scholars. The four successful Chinese candidates are Mao Xiao, Li Yuhan, Cao Qitong and Hou Yifan.
The last name may already be familiar as Hou is a prodigy known as the "Queen of Chess".
Born in 1994, Hou won the Women's World Chess Championship in 2010 for the first time and defended her crown in 2011, becoming the youngest chess player in history to twice win this competition. She won it again in 2013 and 2016, respectively.
While Hou has conquered the world of chess, she never lowered her academic standards.
The other three Chinese Rhodes Scholars were recognized for their superior studies in law, animal protection and computer science.
The application requirements of Rhodes Scholarships vary from country to country. In China, the final candidates are selected mainly based on their academic performance, English level and education background. The Chinese scheme is backed financially by sponsors including the Li Ka Shing Foundation, founded by Asia's richest person – Li Ka Shing.
Famous Rhodes Scholars include former US president Bill Clinton, Grammy winner Kris Kristofferson and former US national security advisor Susan Rice.