Baidu holds meet to explore greater use of AI in education
Share - WeChat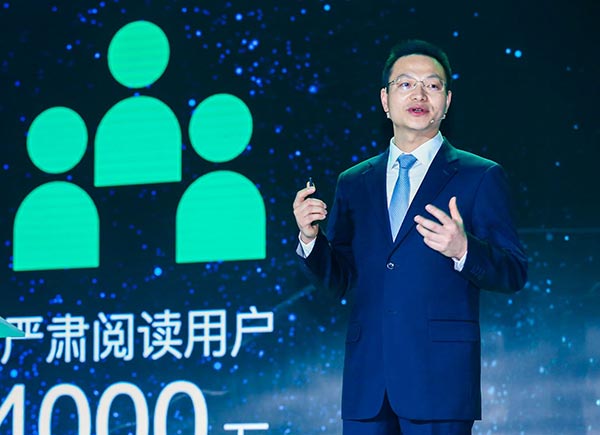 Several hundred educational professionals, including officials, university presidents and representatives from educational organizations gathered at the 2017 Baidu Education Event held in Beijing on Tuesday to discuss the possibility of boosting innovation in education using artificial intelligence.
Education is one of the key areas where Baidu, the annual event's organizer, is striving to use AI, said Zhang Yaqin, the president of the Chinese tech giant, in hi speech.
Technologies including cloud computing and big data are likely to play a major role in education in the future, said Zhang.
He added that Baidu would apply its cutting edge technologies in the education field, and as an important part of Baidu's overall strategy, the company's education platforms would evolve to be more content-rich, intelligent and personalized based on AI technologies.
According to Zhang Gao, the general manager of Baidu Education, its educational services reach about 540 million active members, who use its Baidu Library, an open educational platform under the Baidu search engine, and its app for electronic books.
According to him, Baidu Education has established links with more than 1,000 schools, more than 5,000 educational organizations and about 400 publishers to create an "eco-system", which allows its vision of "AI plus Education" to flourish.
Meanwhile, a charity program that aims to provide free technology and services from Baidu Education to the underdeveloped county of Shangyou, in Jiangxi province, was launched.
Separately, awards instituted by the company, such as that for best practices in the industry, were presented the winners at the end of the event.
Most Popular