Glass bridge set to thrill Pingshan visitors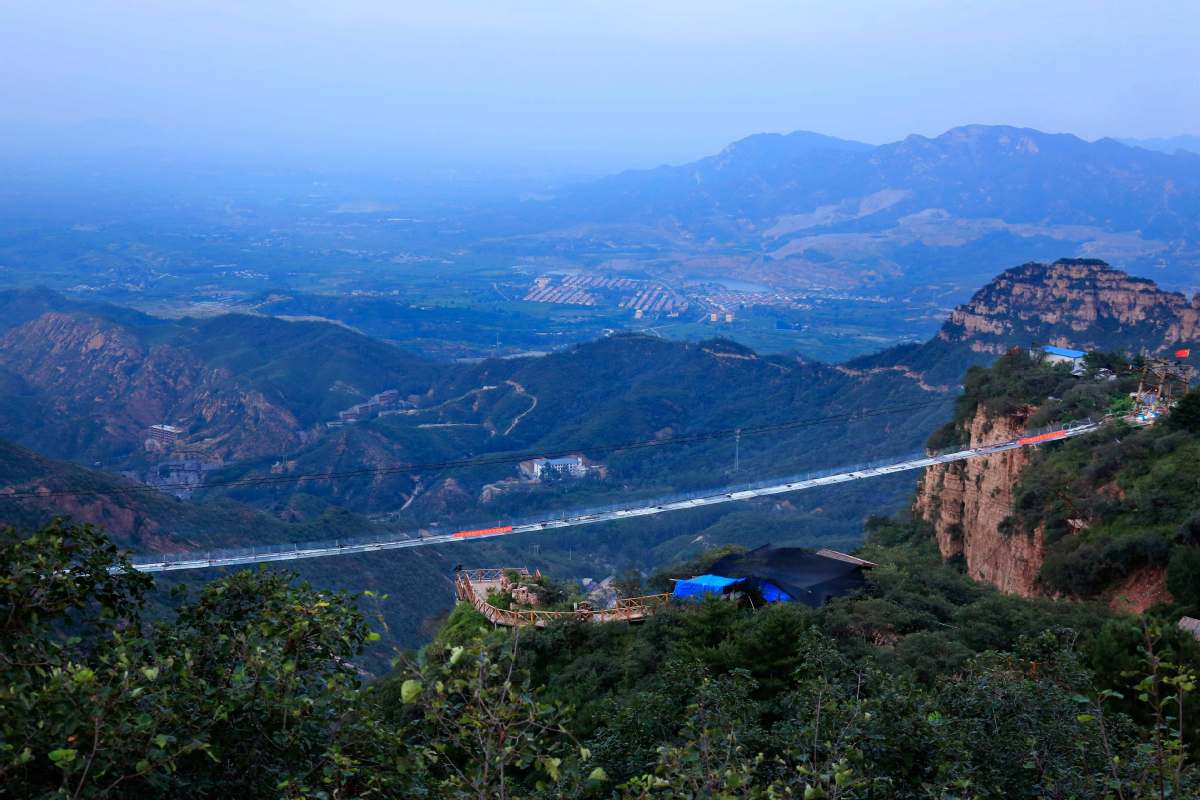 One of the world's longest glass-floored bridges will open to the public in Pingshan county, Hebei province, on Dec 24.
The structure stretches 488 meters, is 4 meters wide and hangs 218 meters above the valley floor between two steep cliffs in the Hongyagu Mountains Scenic Area.
It is paved with 1,077 panes of glass, each 4 centimeters thick, weighing a total of 70 metric tons. It can support up to 2,000 tourists, but is expected to normally hold 500.
According to tourism authorities, the sky bridge is designed to swing while visitors walk on it, creating a thrilling sensation.
Hongyagu boasts a unique geographic landscape with mountain views, natural waterfalls, ancient towns and temples.
It is about 15 kilometers from Xibaipo, a popular visitor spot for its revolutionary history. The leadership of the Communist Party of China was based there from May 1948 until early 1949.
Many glass-floored bridges and skywalks have been built around China.
A bridge 430 meters long and 6 meters wide opened last year in the Grand Canyon Scenic Area in Zhangjiajie, Hunan province, setting many world records.