Ice harvest underway in Northeast China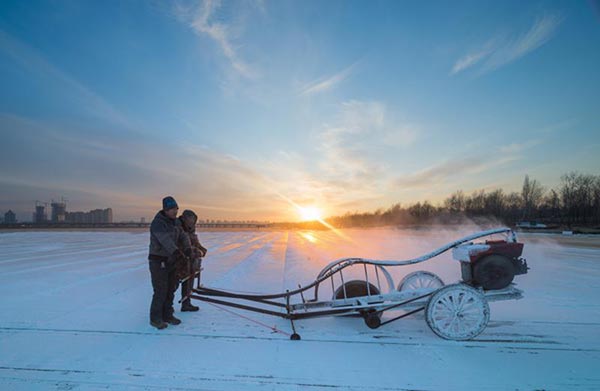 Workers harvest ice on the frozen Songhua River in Northeast China, an annual activity that draws more than 1,000 people who collect enough ice for sculptors to create artistic pieces for the Harbin Ice and Snow Festival.
In the following three weeks, up to 180,000 cubic meters of ice are expected to be transported to the Ice and Snow World park, where artists will carve them into fanciful sculptures and transform the park into a winter wonderland.
Comments posted above represent readers' views only.